Shop to Kitchen: Cooking with Saratoga Olive Oil Co.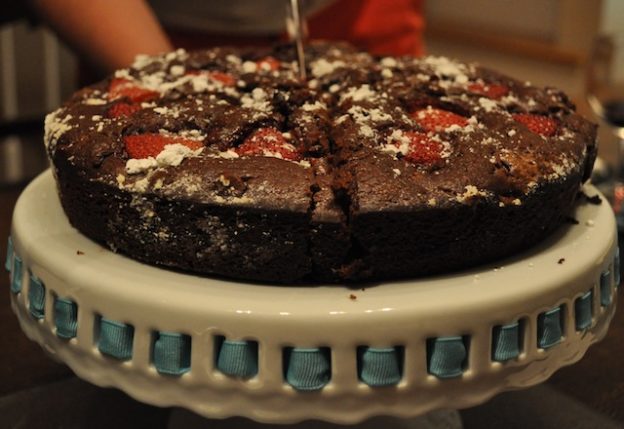 While visiting our stores, many customers will ask for recipe inspiration when they discover a new oil or vinegar flavor they enjoy. We're always happy to offer suggestions and share our own personal favorites. After all, we each do a lot of experimenting in our home kitchens and are always exchanging cooking tips. So it only seemed logical to share them with all of you on our blog, too!
Staff from the Burlington shop recently gathered to create, cook, and enjoy a meal together using products from Saratoga Olive Oil Co. and many local food products.
For dinner, we had baked cod, marinated with Persian Lime Fused Olive Oil & Coconut White Balsamic, giving it a summery, citrus flavor perfect for a summer evening. We also added a touch of Chimichurri seasoning and Himalayan Pink Sea Salt to a little extra flavor.
Coconut Lime Cod
Directions:
1. Cover the cod in the oil, vinegar, spice, salt marinade and add a small amount of plain bread crumbs to the top. Marinade at room temperature for approximately 20 minutes.
2. Bake at 350 for 20-25 minutes.
3. For the last two minutes, cook in the broiler until the breadcrumbs are lightly browned.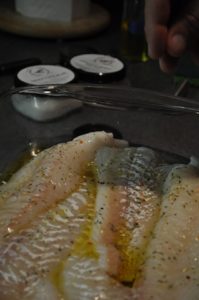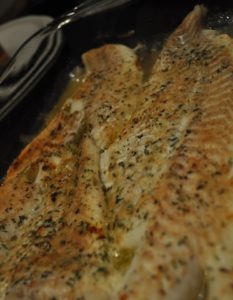 Our side dishes were inspired by our recent staff farm share vegetable pick up. Our wonderful farmers at Full Moon Farm in Hinesburg, Vermont provided us with sweet corn and lots of good looking green beans (and tons of other fresh veggies too!) To prepare the corn, we simply boiled it in water. Instead of butter on the corn, we used Organic Butter Olive Oil, which we froze, making it easier to spread on the corn. There's nothing quite like sweet corn in the summertime!
Honey balsamic glazed green beans accompanied our cod and corn. We used Organic Garlic Olive Oil, 18 Year Traditional Balsamic Vinegar, and Green Mountain Bee Farm Autumn Harvest Honey in our recipe.
Honey Vinegar Glazed Green Beans
Directions:
Boil water and blanch green beans for two minutes. After, cool the beans in an ice water bath then drain.
In a covered sauce pan, cook green beans with Garlic Olive Oil over low-medium heat for approximately 5 minutes.
Add 1 tablespoon of balsamic vinegar and 1 tablespoon of honey and continue to cook uncovered for another 2 minutes.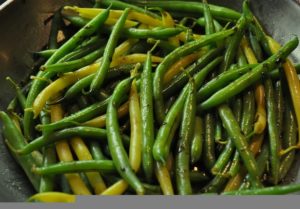 Of course, no meal is complete without dessert so we made a Dark Chocolate Cake with Strawberries that we discovered in the new book Cooking Techniques with Olive Oil. We used our Spanish Melgarejo Arbequina Extra Virgin Olive Oil instead of butter, a healthier option for a delicious dessert.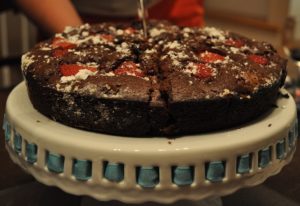 Let us know: Have you cooked with our Persian Lime Olive Oil or Coconut White Balsamic? What's your favorite use?