Smoked Bacon Chipotle Sea Salt
Slow and low over chipotle pepper infused alderwood is how the natural smoked bacon flavor infuses this pure sea salt. In addition, we think bbq grills and smokers should be used year round. There is just nothing like the taste of a charbroiled burger or steak, and we want to help add some zippy southwestern flavor to your next date with the grill. This crowd pleaser has all the flavor you would expect, and more. You'll need a few jars of these because they will disappear. Add some smokiness to your grub today!
Smoked Bacon Chipotle Sea Salt Culinary Suggestions:
Finer cuts of meat grilled or smoked

Wake up your breakfast egg sandwich

Smothered green beans and onions 

Add some smoke to your baked beans dish

Gouda, provolone, or swiss cheese burgers

Rim the glass of your next bloody mary beverage

Potatoes, all of them, every way 
Proudly rocking the Saratoga Olive Oil Company Emblem, each Sea Salt comes in a clearly labeled, sealed glass jar. The wide opening of the jar enables the chef to easily grab a pinch of the salty goodness. Each jar has a product weight included on the back label. More flavor, less rubbish.
Ingredients: Natural Sea Salt Smoked over Alderwood, Natural Bacon Flavor, Chipotle Pepper Flakes and Gum Arabic
Recipes you'll love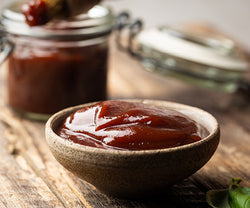 Balsamic BBQ Sauce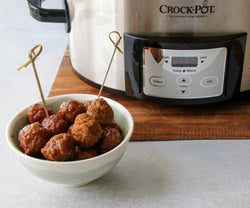 Crockpot BBQ Jam Meatballs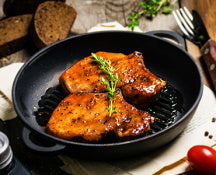 Glazed Pork Chops with Quince
Our customers say it best