Celebrate the season with gourmet olive oils and balsamic vinegars
At Saratoga Olive Oil Co., we source only the highest-grade extra-virgin olive oils from around the globe. Established in 2011, our family-owned business is an acclaimed source of gourmet olive oils, balsamic vinegars, and culinary accessories, both online and in-store.
Need help choosing your perfect olive oil or balsamic?
Take our quiz!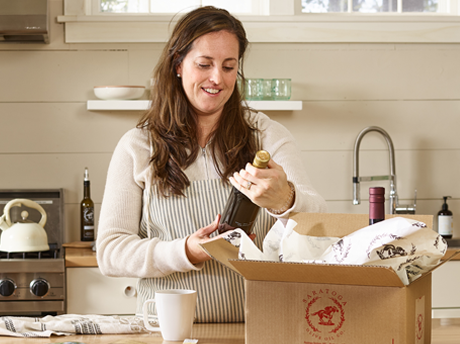 Popular olive oil & balsamic vinegar pairings
Perfect Pairings - 200 mL Bottles
SHOP NOW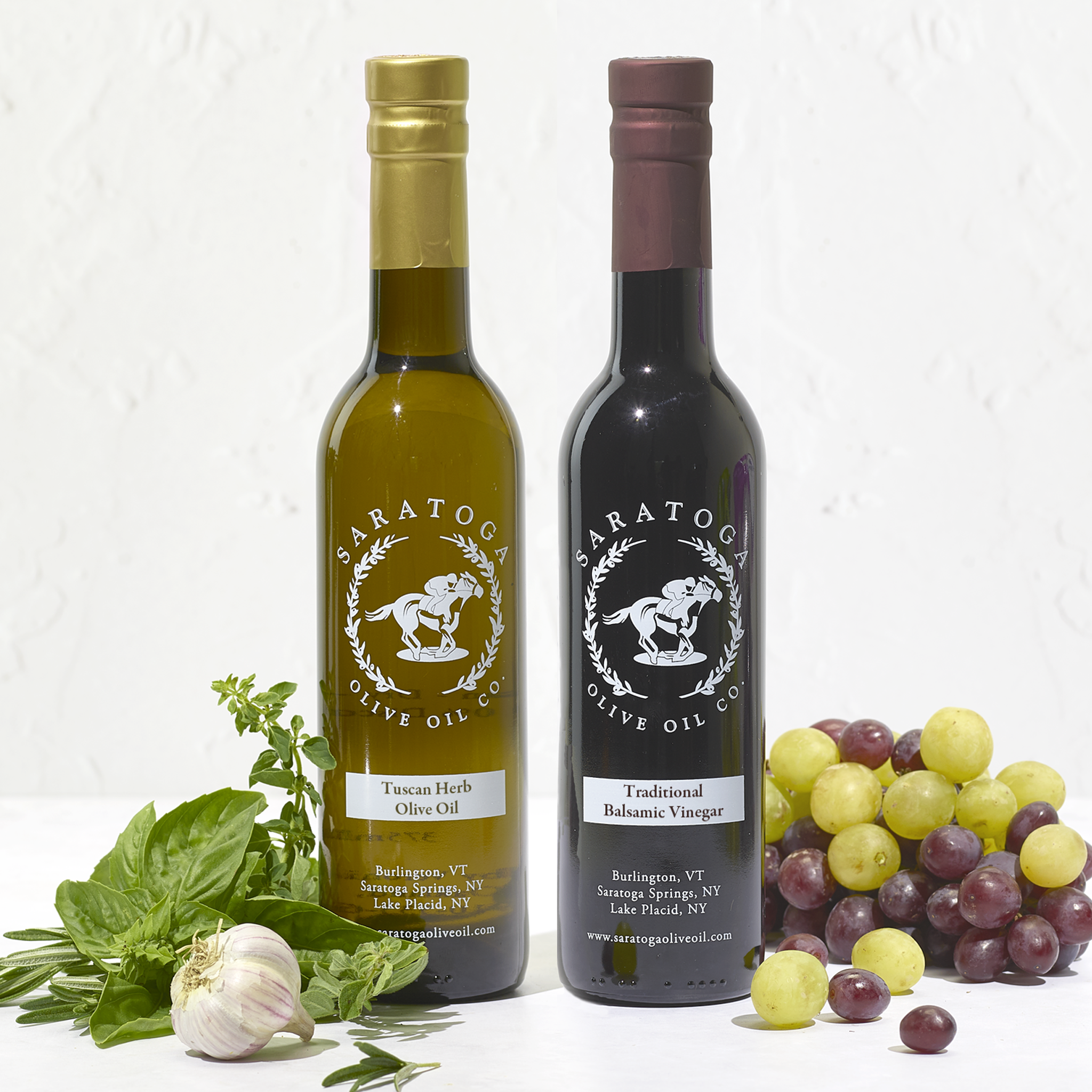 Tuscan Herb Olive Oil & Traditional Balsamic
SHOP NOW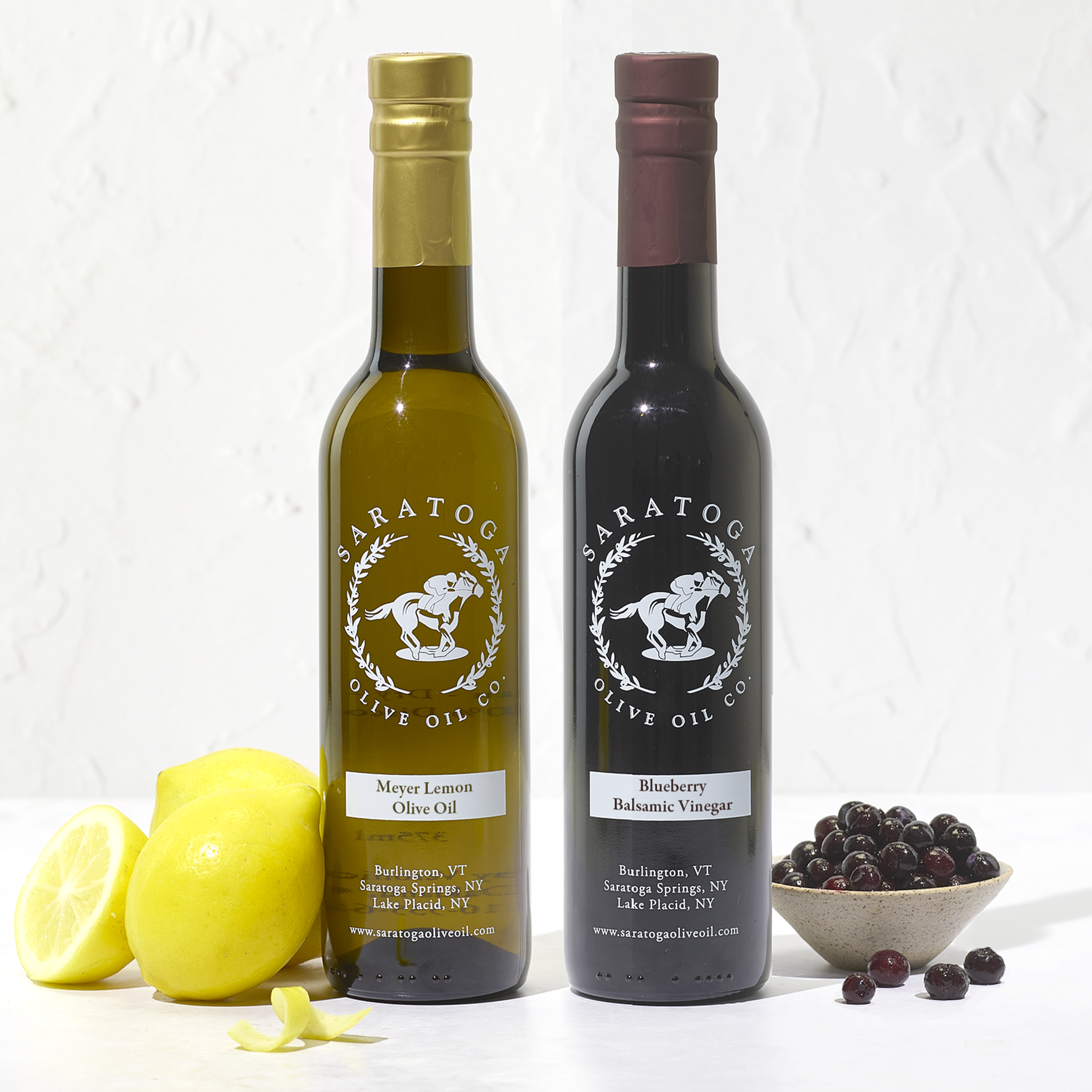 Meyer Lemon Olive Oil & Blueberry Balsamic
SHOP NOW
Garlic Olive Oil & Sicilian Lemon Balsamic
SHOP NOW
Cranberry Pear Balsamic & Mushroom Sage Olive Oil
SHOP NOW
Perfect Pairings - 375 mL Bottles
SHOP NOW
Basil Olive Oil & Strawberry Balsamic
SHOP NOW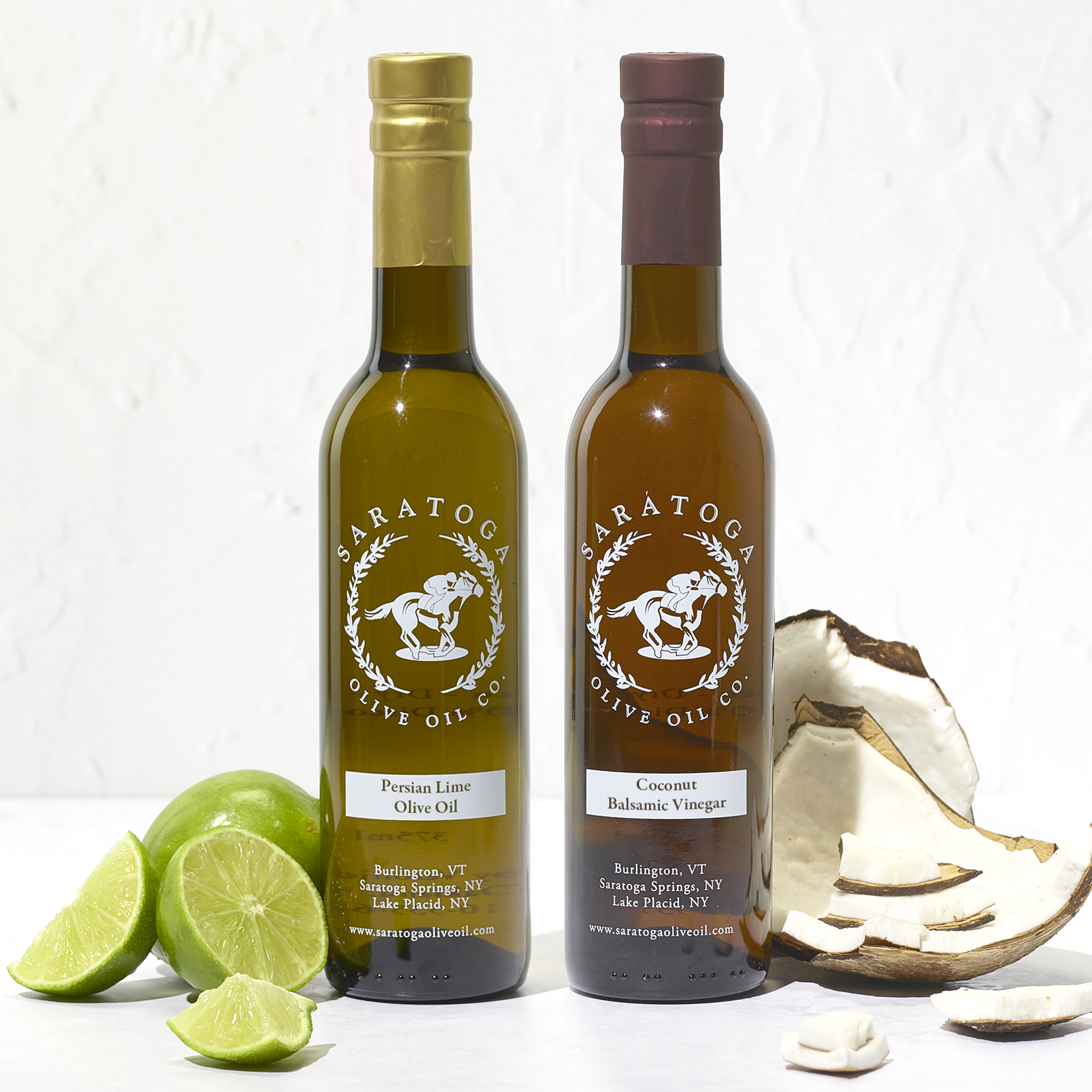 Persian Lime Olive Oil & Coconut Balsamic
SHOP NOW
Garlic Olive Oil & Neapolitan Herb Balsamic
SHOP NOW
Around The World Pairing
SHOP NOW
Fall recipes from the Saratoga Olive Oil Test Kitchen
Saratoga Olive Oil stands apart from traditional olive oil producers by staying up-to-date on all global olive harvests to bring you the freshest, healthiest oils available. By tracking olive crushes from both the northern and southern hemispheres, we bring our customers the freshest oils produced anywhere worldwide. Saratoga Olive Oil typically goes from mill to mouth in just three months, maintaining both flavor and health benefits in its purest form.
Our wide selection of olive oil and balsamic vinegars are second to none, with over 50 unique types, including infused oils, to meet every taste and cooking method. Tuscan herb, chipotle, fresh basil-infused oils, as well as balsamic varieties like dark chocolate pomegranate and Sicilian lemon balsamic varieties, are all among our unique offerings. We also offer a unique assortment of sea salts, jams, spices, chocolates, gift baskets, and more - which complement and pair our gourmet collection perfectly!
We believe the best olive oil is the freshest olive oil, which is why all of our olive oils undergo rigorous laboratory testing to guarantee you only receive the freshest and healthiest EVOOs. Discover a world of culinary delights and flavors with Saratoga Olive Oil Co.! Follow the crush and taste the difference for yourself!
Our customers say it best
This is the BEST olive oil and balsamic! There is not a flavor I have not absolutely loved. I highly recommend these products.  Also, check out the recipes which are great!
Mary Ann M.
Danvers, MA
Great company and great products.  I've never been disappointed when ordering something from them. I will be a lifelong customer.
Steve Q.
Glenelg, MD
I have a variety of Saratoga Olive Oils and vinegars and enjoy them all.  Thank you Saratoga Olive Oil!
Patricia W.
Mayfield, NY
It's been 2 weeks and the bottle is half empty, I am going to have to get a bigger bottle!
Christopher M.
Rye, NY
Great olive oil and super fast shipping
Alyssa M.
Syracuse, NY
My favorite! Always consistent quality and taste.
Sheryl S.
Tonawanda, NY
Delicious! Fresh!! I don't buy any other olive oil or balsamic.
Polly P.
Merriville, IN
I eat salads every night with my dinner. I limit myself to two tablespoons of balsamic vinegar. I've tried other companies, but Saratoga is the best, hands down.
Brittany S.
Denver, CO
The olive oil is the best I have ever had. I love all of the different infusions and options available. Delicious on its own and to cook with!
Philip W.
East Lansing, MI
They have the most delicous dips and crackers to go with them! The olive oil is great. I'm not much of a salad person, but the balsamic vinegar is awesome.
Christopher D.
Jackson, MI
I really like their products. Everything I have ordered has been awesome so far!
Nancy S.
Kalamazoo, MI