Apricot Balsamic Vinegar
The fuzzy, soft, floral scent of sun ripened apricots is delicately married with our aged white balsamic. Simply mouthwatering, it is the perfect blend of sweetness and acidity.
Fragrant and delightfully crisp, you can use our Apricot Balsamic Vinegar for a glaze or as a reduction and serve alongside seafood and chicken. This versatile apricot balsamic is delectable when paired with seasonal fruit. For something different, brush this lively sweet elixir on pears or pineapples and throw it on the grill. Lastly, get creative with a cocktail hour! Makes a subtle surprise in a bellini or tropical drink.
Grilled chicken with Apricot Balsamic glaze

Splash into seltzer for a real thirst quencher

Marinade chicken and fish 

Vegetarian meatballs with apricot balsamic glaze

Experience greatness with coleslaw and fennel

Summer is calling, grab your salads!
Apricots are members of the rose family, which explains their flowery scents! A quick shake or pour will have your next meal bursting with sunshine.
All of our balsamics are aged in wood barrels for up to 18 years. They are naturally free of any sugars, thickeners, and artificial ingredients.
Ingredients: Grape must, white wine vinegar, natural flavors, naturally occurring sulfites.
Frequently bought with
---
---
Blood Orange
Olive Oil
$15.95
Blood Orange Olive Oil
---
Whole, perfectly ripened blood oranges are crushed with fresh olives to make a beautiful Blood Orange Olive Oil that is fused with freshness and bright with flavor.
Barbara Braidwood, owner of Saratoga Olive Oil, loves using Blood Orange Olive Oil as a replacement for vegetable oil in baked goods.
---
---
---
Tuscan Herb
Olive Oil
$13.95
Tuscan Herb Olive Oil
---
Savor the fresh herb blend of oregano, basil, garlic, and rosemary as the infused, full-bodied merge of flavors elevate your next pasta, chicken, or vegetable dish!
Fay, our Fulfillment Manager, loves using Tuscan Herb Olive Oil for marinating and cooking chicken.
---
---
Recipes you'll love
Beet Caprese Salad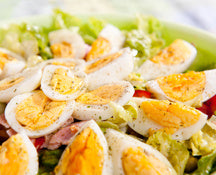 Bistro Salad
Apricot and White Chocolate Upside Down Cake
Our customers say it best