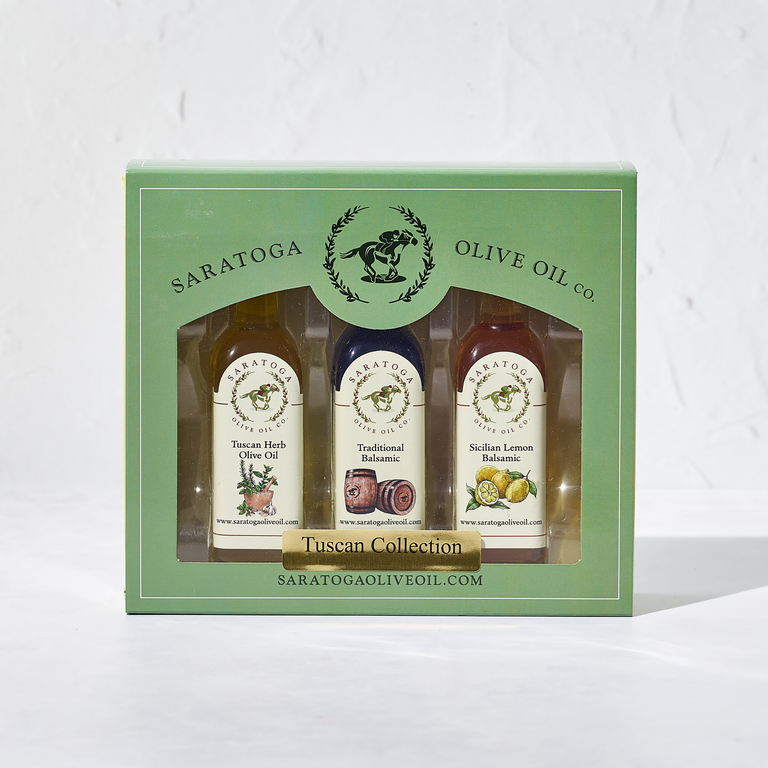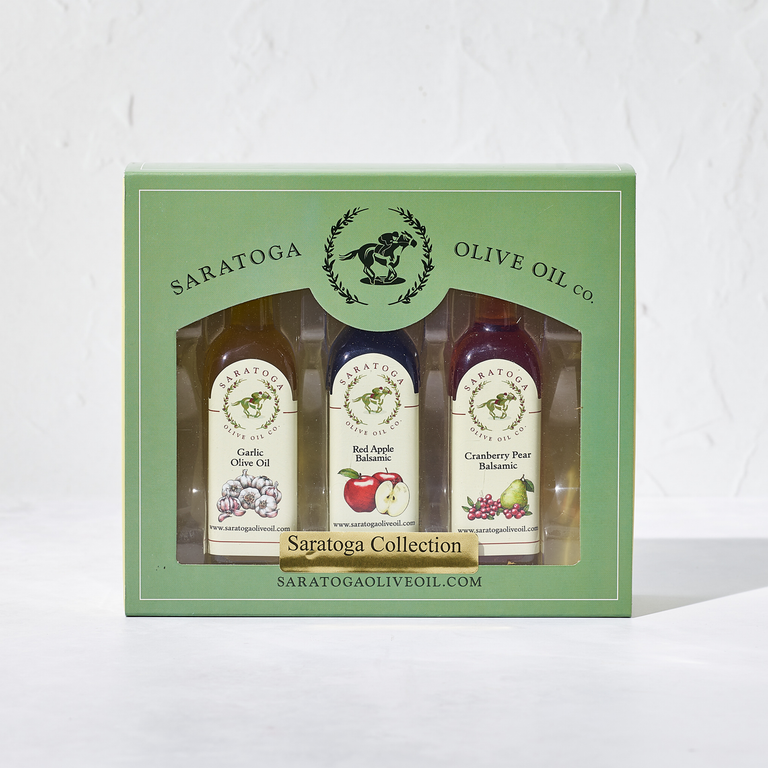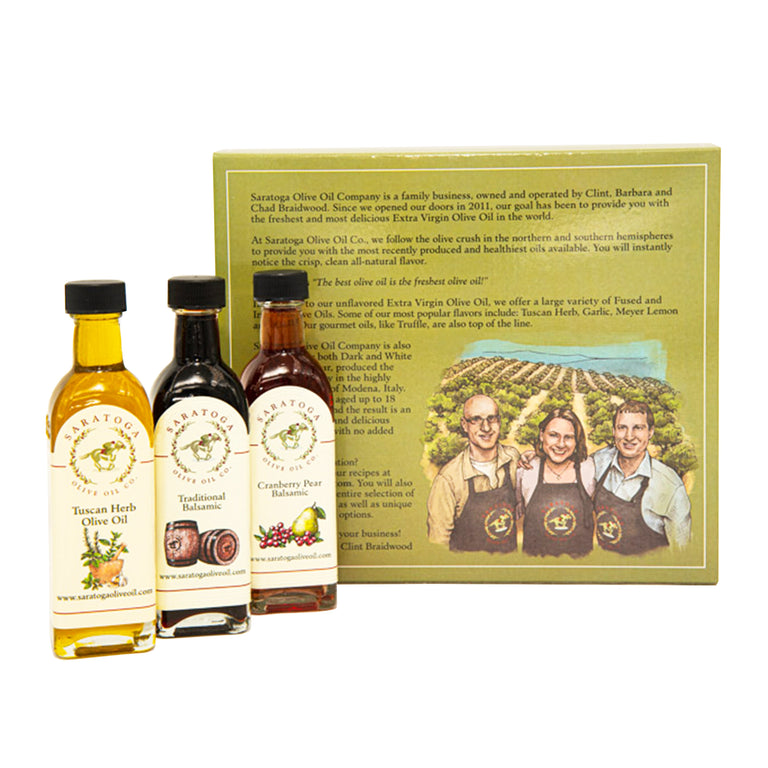 Oil & Vinegar 60ml Three Pack
Sharing is caring, and that is what these collections are for: sharing! Customers have deemed these one of the most popular gifts among our offerings! Neatly boxed, these collections are a great option if you are looking to introduce someone to our delicious Olive Oil and Balsamic Vinegar. The back of each box offers up the lovely origin story of Saratoga Olive Oil Company. Choose from three perfectly gift-worthy collections in this series!

Note: Each collection includes three 60ml bottles: one olive oil, one white balsamic, and one dark balsamic.
Our individual trio sets include three sample-sized 60 ml bottles. Choose from one of these exclusive collections:
Tuscan Collection:   
Tuscan Herb Olive Oil: Savor the fresh herb blend of oregano, basil, garlic, and rosemary in our signature, best selling Infused Olive Oil
Traditional Balsamic Vinegar: Our best-selling balsamic vinegar from Modena Italy is tantalizing on the taste buds.
Sicilian Lemon Balsamic Vinegar: Sweet, vibrant, and versatile balsamic vinegar!
Saratoga Collection:
Garlic Olive Oil: True to the famous botanical vegetable, but you never have to mince garlic again!
Red Apple Balsamic Vinegar: Aromatically pleasing, this balsamic takes you on an excellent taste adventure of sweet and tangy.
Cranberry Pear Balsamic Vinegar: Enjoy all the crisp, clean, and tangy New England flavors all year long with this fruity, white balsamic vinegar.
Holiday Collection: 
Rosemary Olive Oil: Earthy, herbal, and floral, the aromatic fresh mountain rosemary is crushed with ripening olives for full-bodied flavor
Fig Balsamic Vinegar: Boastful of a flavor so incredibly close to the actual fresh fig fruit.
Cranberry Pear Balsamic Vinegar: Enjoy all the crisp, clean, and tangy New England flavors all year long with this fruity, white balsamic vinegar