Persian Lime Olive Oil & Coconut Balsamic
Persian Lime Olive Oil: Freshly picked Persian limes and sun-ripened Chemlali olives come together for an unbelievably fresh, fragrant burst of citrus!
Coconut Balsamic: Travel the tropical seas with our wonderfully sweet, pleasingly tart, and clean, natural flavor of fresh coconut.
Try this recipe: Carne Asada with Coconut Slaw, Chocolate-Lime Brownie Cookies with Coconut Balsamic Glaze
Note: We give Popular Pairings permission to arrive in regular packing materials. They decided a gift box just wasn't for them. If these are a token of happiness for a loved one, friend or family member, simply fill out the gift message section at checkout and we will be sure to include the note when these are shipped. Thank you!

Recipes you'll love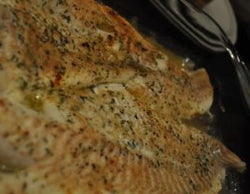 Coconut Lime Cod
Our customers say it best