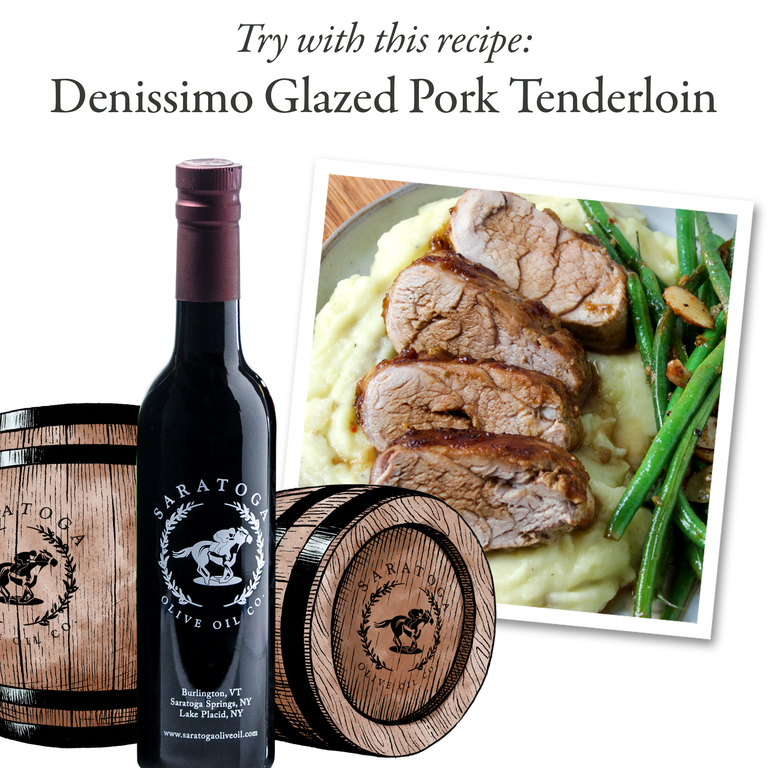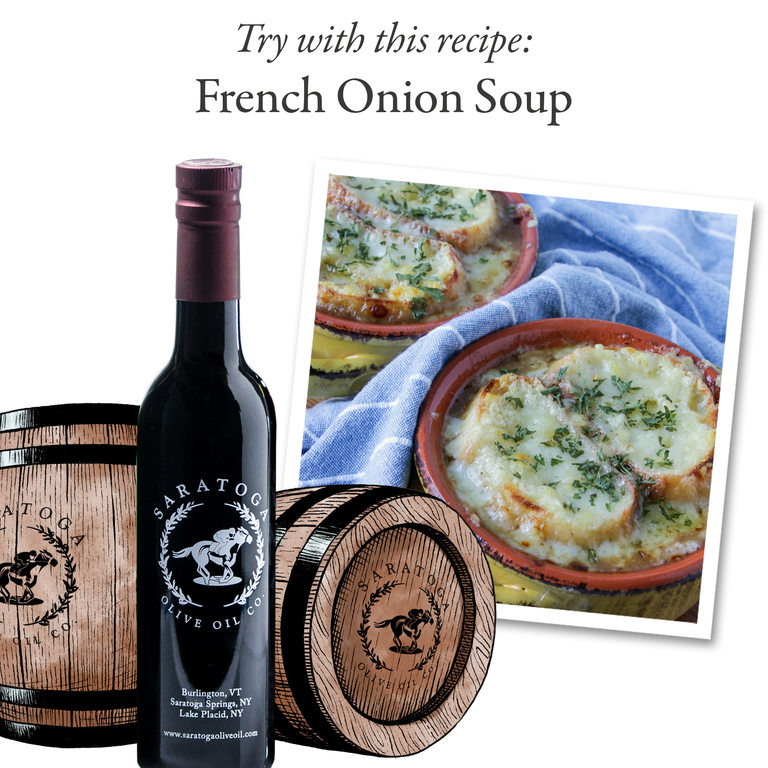 Denissimo Balsamic Vinegar
Aged slightly longer than our traditional balsamic, our Denissimo Balsamic spends years in a series of five different casks of mulberry, ash, oak, juniper and cherry wood. The result is a potion of dense and complex flavor notes which include dried fruits, hints of dark chocolate and malt.
Product Description
Ingredients
Recipes
As the Trebbiano Grape Must is cooked down in copper kettles, the naturally caramelized liquid is greatly reduced, resulting in this thicker traditional balsamic counterpart. With a bit more flair and punch, this zippy denissimo balsamic is a bread dip extraordinaire! Just splash a few shakes in with one of our varietal olive oils, add a quick dash of pepper, and fresh, oven warm, doughy bread is ready to be savored. We are confident this Denissimo Balsamic Vinegar will add a touch of gourmet flair to your everyday dishes!
Peach Caprese salad

Grilled honey and balsamic chicken marinade

Asparagus, brussel sprout, and carrot connoisseur

Serve with gourmet cheese and wine

Presents a divine zing to berries, fig, and pineapple

A marvelous addition to a charcuterie board

Panko crusted chicken and caramelized sweet potato fries
"Everything old is new again"...which explains the sudden resurgence of charcuterie boards. These boards are basically a meat, cheese, fruit, and condiment landing vessel that is anything but basic. Try your hand at one day!
All of our balsamics are aged in wood barrels for up to 18 years. They are naturally free of any sugars, thickeners, and artificial ingredients. All-natural, always.
Ingredients: Grape must, wine vinegar, naturally occurring sulfites
Frequently bought with
---
---
Herbes de Provence
Olive Oil
$13.95
Herbes de Provence Olive Oil
---
The culmination of fresh herbs will take you back to lazy summer days where gardens are plentiful and the...
---
---
---
Basil
Olive Oil
$13.95
Basil Olive Oil
---
When you think of Mediterranean cooking, basil and olive oil are often the two integral ingredients that come to mind, making this Basil...
---
---