---
Garlic Lovers Sea Salt Trio
$37.95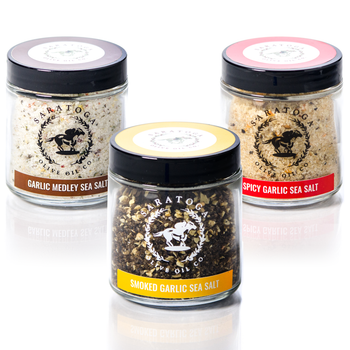 Garlic Lovers Sea Salt Trio
---
The ideal compliment to your culinary creations, our team of sea salts guarantees you the perfect punch of zesty, smokey, and robust garlic! These jars of sunshine will permeate your next meat marinade or grilled vegetable soiree.
---
---
---
Best Sellers Sea Salt Trio
$37.95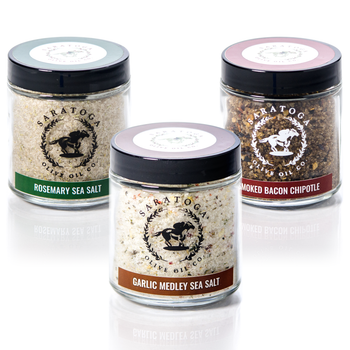 Best Sellers Sea Salt Trio
---
We've tallied up the orders, calculated ticket sales, and kept tabs on our most popular Sea Salts. So, without further adieu, we present to you our Best Sellers Sampler Collection! Enjoy the timeless classic that is Rosemary with your next chicken entree. Rim your Bloody Mary tumbler this weekend with our Smoked Bacon, and enjoy the Garlic Medley on just about every vegetable you crave. All your favorites, one great group!
---
---