Local Vendor Spotlight - Lauzon Woodworking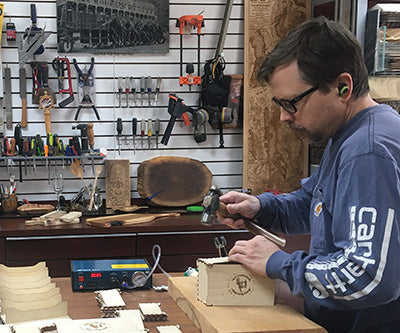 Company Name:
Where are you located?
Wilton, NY
What's your name?
Why did you start your business?
Woodworking and technology have always been passions of mine. When my wife and I decided to marry, we thought it would be fun to fabricate our own wedding favor boxes for our guests. Later, we began doing work for others via word of mouth and, a few years ago, I had the privilege of meeting with the Braidwoods to discuss product possibilities. We have enjoyed working and growing with them since that day.
What's your favorite part about what you do?
As the designer and fabricator of all the products, I enjoy a large amount of creative freedom. I love working with my hands and creating products that bring joy to others.
What's your favorite product that you make?
My favorite is the Track Box. For those that aren't familiar with it, it holds 5-60ml Olive Oil bottles and the top has a laser engraving of a scene from the Saratoga Racetrack circa 1906.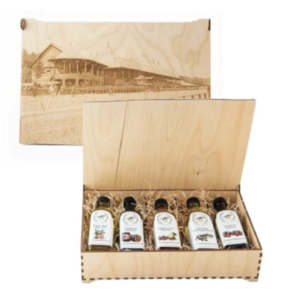 What's your favorite Saratoga Olive Oil Company product?
Definitely the Mushroom and Sage Olive Oil. We use it in simple pasta, for crustini, on pizza, etc. It goes really well on so many dishes.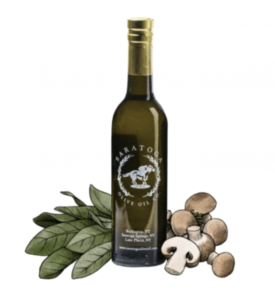 Tell us more! What would you like our customers to know about you, your family, and your business?
I'm blessed to have the opportunity to pursue my creative passions as a woodworker. Along with the products we currently produce for Saratoga Olive Oil, we offer a variety of others created using varying techniques. From power carving bowls to charcuterie boards and custom engravings, life is never boring in the shop.
The greatest aspect has been the ability to work from home. This has afforded me the flexibility to help care for our daughter, who has special needs. She's been an example of courage and strength to me as I've faced and grown, in every way, from my own past transgressions. We look forward to continuing to grow and getting the opportunity to meet and collaborate with many more individuals and businesses in the Saratoga Region.