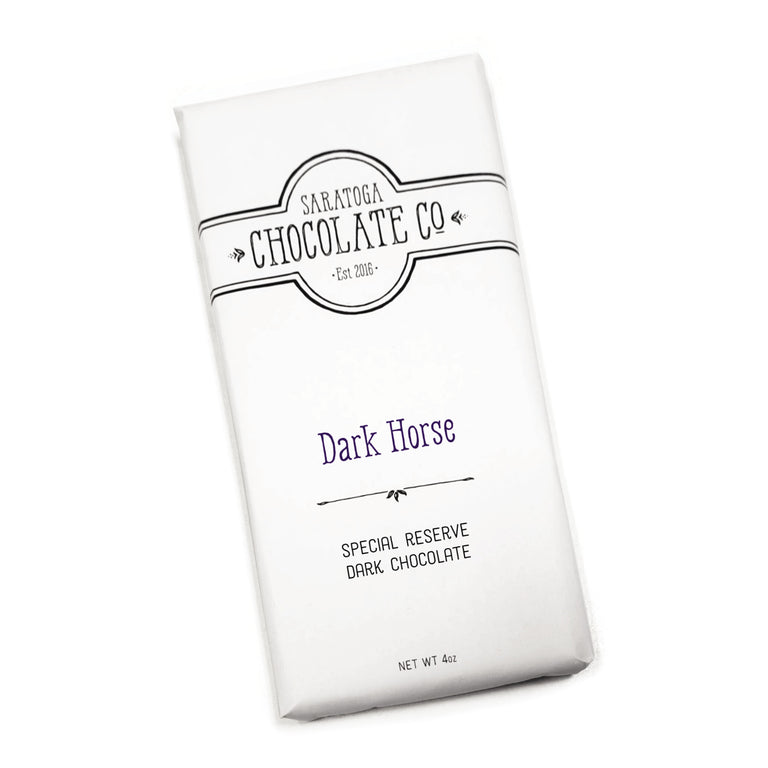 Dark Horse Bar
Dark Horse is right! This sweet treat is exquisitely rich, distinctly flavorful, and it surprisingly embodies the taste of cocoa like no other chocolate bar you've experienced. Taste it and tell us we're wrong!
** This product is Gluten and Dairy Free **
Product Description
Ingredients
Despite its name, this special reserve dark chocolate bar is one of our finest entries in the field and an all-out lock across the board. 64% dark chocolate, made from our own in-house blend, and our most popular plain dark chocolate bar!
Made in a facility that also manufactures products with peanuts and/or tree nuts.
Please Note: Unless you're hoping for chocolate fondue, ordering or shipping chocolate during the summer months may be a fon-DON'T. Our shipments are not refrigerated - Chocolate may melt or become deformed in transit.
Ingredients: Dark Chocolate (cocoa mass, sugar, vanilla, soy lecithin)