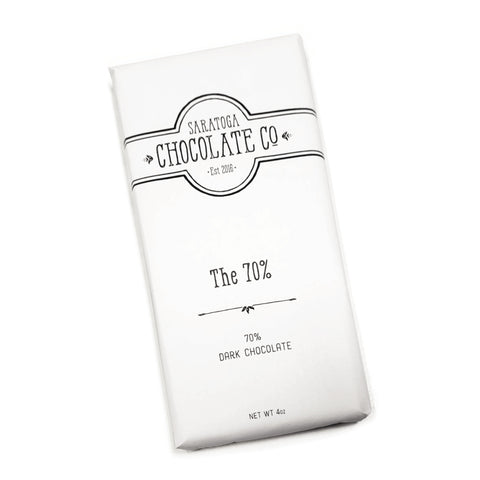 The 70% Bar
The 70% bar boasts a bold cocoa flavor that carries a touch of sweetness and hint of pure vanilla. True chocolate fanatics will appreciate the slightly bitter bite of Colombian Dark Chocolate as it perfectly balances this smooth indulgent treat.
** This product is Gluten and Dairy Free **
The 70% Bar is made of 70% single origin Colombian dark chocolate with big tasting notes of cocoa and vanilla. Slightly bitter, with strong notes of vanilla and a dry finish.
Made in a facility that also manufactures products with peanuts and/or tree nuts.
Please Note: Unless you're hoping for chocolate fondue, ordering or shipping chocolate during the summer months may be a fon-DON'T. Our shipments are not refrigerated - Chocolate may melt or become deformed in transit.
Ingredients: Dark Chocolate (cocoa mass, sugra, natural vanilla flavoring, soy lecithin)
Our customers say it best