Announcing New Warehouse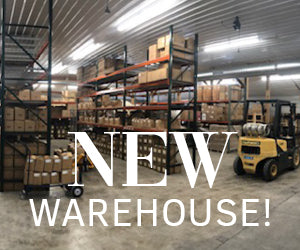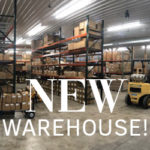 Saratoga Olive Oil Co. is Expanding in Moreau, NY
Saratoga Olive Oil Co. is growing!  It's official – Saratoga Olive Oil (SOOC) has moved into a new warehouse facility at 1341 Saratoga Road in Moreau, NY.  SOOC is excited to be one of the first businesses to invest in the exciting Exit 17 corridor projects in Moreau. The new facility will enable SOOC to be closer to their Burlington and Lake Placid stores while also being 15 miles away from their flagship store in Saratoga Springs.
During the 2019 holiday season alone, Saratoga Olive Oil Company shipped out more than 10,000 packages. This new facility will allow SOOC to meet the ever–growing demands of their online business.
Clint Braidwood, owner of Saratoga Olive Oil Co., had this to say about the Moreau property, "This facility will act as our shipping and receiving departments and our corporate headquarters.  There are 2 enclosed buildings and 4 out buildings.  This property gives us the space for our employees to have a fun and productive environment to work in.  We have added much needed break rooms, a conference room, a photo room, offices, a showroom and enough storage to meet our growing business.  With the future growth of our business, we plan to invest more into the local community with job openings and construction opportunities.  This property is a perfect fit for our business."
Clint, Barbara and Chad Braidwood opened Saratoga Olive Oil Co. in 2011 in Saratoga Springs NY and has since expanded to Burlington, VT and Lake Placid, NY.  For more information about the Moreau property please contact [email protected].