Customer Appreciation Day Recap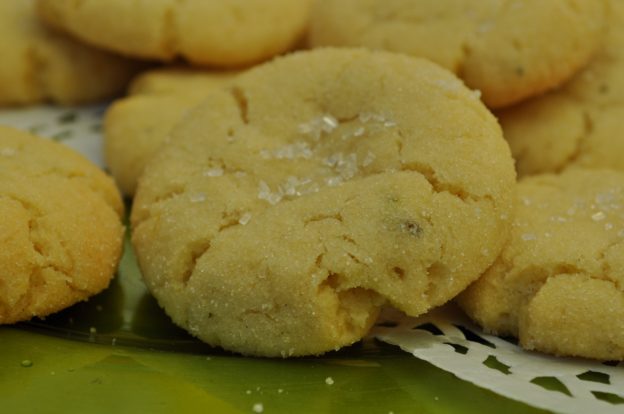 Thank you to all the customers who joined us in celebrating Customer Appreciation Day. Both stores planned exciting days in the shop as a way to giveback to our loyal customers whose continued support and interest have been an integral part of our success.
In Saratoga Springs, we served up homemade gelato, made by local favorite Eugenio's, using our Blood Orange and Meyer Lemon Fused Olive Oils. Drizzled with a bit of flavored balsamic, the gelato provided a welcomed refreshment to guests. Guests also enjoyed freshly popped popcorn, jazzed up with our Butter Olive Oil and sprinkled with the irresistible Truffle Sea Salt.
Burlington's food offerings, prepared by local baker Lara Mohr, were the perfect complement to a sunshiney day on the shop's Church Street patio. Guests snacked on coconut macaroons made with Dark Chocolate Balsamic, Gremolata hummus-filled puff pastries, Lemon Thyme olive oil cookies, and Raspberry Tea Cake made with our Blood Orange Fused Olive Oil. Many customers asked for the recipes for the Lemon Thyme cookies, so it's included below.
In addition to serving up locally made treats, both shops held raffles in which customers could enter to win prizes including gift cards, gift baskets, in-store savings, and more. We're pleased to have enjoyed another successful Customer Appreciation Day and look forward the next one. With gratitude and sincerity, the whole Saratoga Olive Oil Co. team extends another huge thank you to all of our customers.
 Lemon Thyme Olive Oil Cookies
Recipe below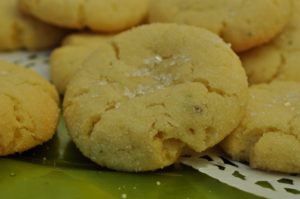 Ingredients: 
2/3 cup Sicilian Cerasuola Extra Virgin Olive Oil
1 cup granulated sugar
1 large egg
2 1/2 teaspoons vanilla extract
2 tablespoons lemon zest
2 tablespoons fresh lemon juice
2 1/4 cups all purpose flour
1 teaspoon baking powder
1/2 teaspoon baking soda
1/2 teaspoon salt
1 teaspoon finely minced thyme
sugar for rolling
powdered sugar for dusting
Directions:

Preheat oven to 375 degrees F. Cover a baking sheet with parchment paper.
In the bowl of an electric mixer using the paddle attachment, add olive oil, sugar, egg, vanilla, lemon zest, and lemon juice and beat on low speed until smooth. Add the flour, baking powder, baking soda and salt. Beat to incorporate all ingredients.
Add the thyme and mix on low until just incorporated.
Using about a teaspoon amount (or more if you like a larger cookie), roll dough into balls and then roll the balls into a bowl of granulated sugar.
Place the balls onto the cookie sheet, and flatten slightly with the bottom of a cup.
Bake about 8-10 minutes, and then cool on a wire rack.
When completely cooled, dust with powdered sugar if desired
Recipe adapted from 805 Magazine