Get Excited for Chowderfest 2019!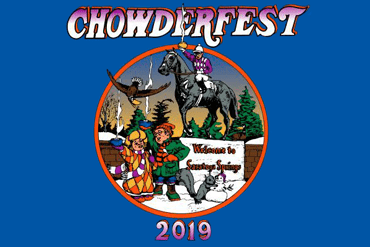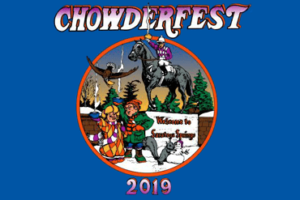 Rapidly approaching on Saturday, February 2nd is the 21st Annual Chowderfest! For those who have never attended, the Saratoga Chowderfest is one of Saratoga Springs' most popular (and highly anticipated) events!
Saratoga Olive Oil Co. is proud to be competing, again, with a magical chowder created by Chef David Britton. A well-known area restauranteur, and former sous chef to Chef Robert Irvine (on "Dinner: Impossible"), Chef Britton is the mind behind our unique Agrodolce offerings – found ONLY at Saratoga Olive Oil Co.!
This winter weather has been a bit crazy and unpredictable…but Saturday's forecast at Saratoga Olive Oil Co.? Cloudy with a Chance of Meatballs!
SOOC Herbes de Provence Olive Oil and SOOC Neapolitan Herb Balsamic Vinegar, both, provide a rich base. Our chowder will be a delicious combination of wild mushroom, onion chowder with cream and Marsala flavor. A sprinkle of French Citrus Fennel Sea Salt offers the perfect finishing touch. People can also choose to have a meatball or not, so it's even vegetarian friendly! 
Here's how Chowderfest works:
Pick up a ballot form at any participating establishment – no ticket required for this event!
Participating restaurants and vendors provide a cup (3oz serving) of chowder for $1/each…so be sure to have cash on hand!
Try as many chowders as you can!
Completed ballot forms can be turned in at the Saratoga Springs Heritage Area Visitor Center or at the Saratoga City Center. You can also vote online at discoversaratoga.org/vote. Voting ends at 5:00pm. (Don't forget to vote for Saratoga Olive Oil Co.!)
Don't forget to attend the awards ceremony at the Heritage Area Visitor Center at 6:30pm!
Event notes:
Discover Saratoga Is offering FREE shuttles available from Saratoga Casino Hotel and Wilton Mall from 10 AM to 6 PM. If you prefer to drive, check out this  guide to parking in downtown Saratoga Springs for extra tips.
While you're eating all the chowder you can handle, don't forget to enjoy the live music, kid-friendly activities and more! Check out this list of all the things you won't want to miss during and after Chowderfest.
*An additional side-note: We've also heard through the local grapevine that dog chowder will no longer be served…it's best to leave your pets at home!
Stay safe out there, everyone! And – CHEERS – to another great year at Chowderfest!