Kelly's Angels – Give Back Event – June 15, 2019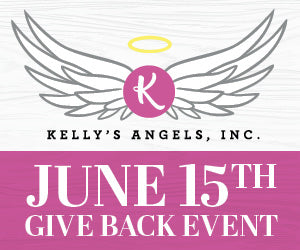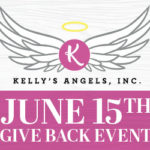 Visit any of our stores on Saturday June 15, 2019 and help support Kelly's Angels!
---
What is Kelly's Angels?  Kelly's Angels was founded by Mark Mulholland of NBC News in memory of his late wife, Kelly Mulholland, who passed away from cancer at the age of 38.  Kelly's Angels is a charitable organization that provides grants to benefit children in the Capital Region of New York State whose lives have been forever changed by the loss of a parent or sibling to cancer or other illness.  To learn more click here:  Kelly's Angels
---
What's happening on Saturday June 15th?  Simply come into any of our 3 locations (Saratoga Springs, Burlington VT and Lake Placid, NY) and make a purchase of your favorite olive oil or balsamic.  20% of that purchase will be donated directly to Kelly's Angels.  Visit the Saratoga location between 5pm and 7pm and enjoy appetizers, take a tour of the shop and learn about olive oil and also meet Mark Mulholland of NBC news.
---
Come on in and pick up a gift for your favorite teacher, get a father's day gift or simply stock up on some of your favorites!  We can't wait to see you there.
Happy Cooking,
Clint Braidwood