Spring Has Sprung!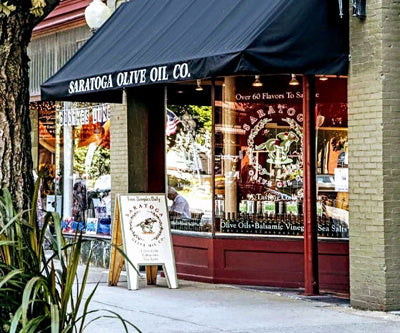 There were so many signs this week that we have turned a corner and are now in the midst of a hopeful and blossoming spring season.   
First, the beautiful flags of Chile and Australia have been replaced by those of Italy, Greece, Spain and Portugal in the EVOO section of our Tasting Gallery. This exciting change happens only twice a year as we move from the Southern Hemisphere olive crush to the Northern Hemisphere crush. By 'Following the Crush' and rotating between harvest seasons, we are able to offer samples of the freshest varietal extra virgin olive oils, with flavor profiles ranging from smooth and subtle to extremely robust.
Second, we just launched a brand new line of Agrodolce (sour and sweet in Italian) bar syrups.  Whether you are looking to spice up your Sunday morning brunch Bloody Mary, sweeten your frosty margaritas for Cinco de Mayo with a lemony twist, or allow your evening martini to get a little dirty with our Smoked Olive balsamic syrup, we have something for everyone. Come in for a sample pour and prepare to be transported!
Finally, this week marked the return of the Saratoga Food Tours making their way through the shop.  Guided by one of our tasting specialists, guests are introduced to the differences between extra virgin olive oils, fused oils, infused oils, along with their complimentary white and dark balsamics. While gaining greater insight into the regions of origin, terroir factors, and health benefits of our products, guests get to taste their way through the entire tour.  Upon completion, all are encouraged to shop at a significant discount just for attending the tour.  
So, shake off any remaining winter doldrum, and take a stroll down Broadway on one of these beautiful spring days. While you're out, feel free to stop by to say hello or to sample and learn more about all of our new products. We look forward to seeing you!