Steve's Story - Of Course, Please Come In!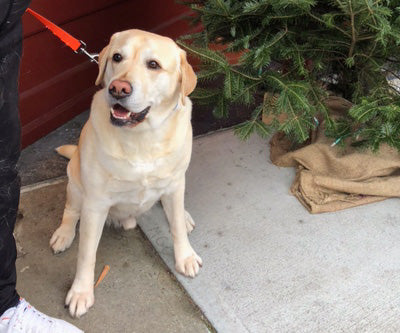 Steve Rosato is the manager of the Saratoga Olive Oil Co. store in Saratoga Springs. In these blog posts, he shares his wit, wisdom and experiences engaging with our wonderful customers.
Our four-legged visitors
If you have been around long enough, chances are you've heard the expression "you attract more bees with honey than vinegar." While designed to illustrate the wonderfully true lesson that being sweet and kind to even the most difficult of individuals will win their favor, instead of being mean-spirited or demanding, this metaphor does not sit well with the literal side of this manager, since our shop just so happens to feature over 45 varieties of delicious balsamic vinegars for tasting. Sure, it is indisputable that honey will draw bees of all types. But I assure you that vinegar is misrepresented in this metaphor as being a repellant.
Beyond our loyal customer base who we love so dearly, there is another population of 'regulars' that seem to be naturally drawn to the shop, and whom we look forward to seeing on a daily basis. They're our 4-legged canine visitors who light up the shop with their unconditional love and friendly nature every time they enter.
All are welcome
Saratoga Olive Oil Company welcomes patrons of all kinds… even the furry ones. On any given day, you might spot Tucker, a Chorkie (that's a cross between the Chihuahua and Yorkshire Terrier); James, a Great Pyrenees; or the incomparable Moose, a Bichon mix, who comes in daily at 1:45 p.m. to show off his latest outfit and claim his afternoon treat. We always have one waiting behind the counter for him, plus extra for any other wonderful canine guests who might crave a snack.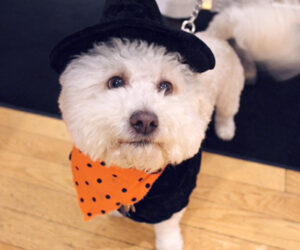 So, next time you are strolling down Broadway with your dog and want to enjoy our tasting gallery but worry you can't, please feel free to stop in and share your time with us. I give you my word that both dog and owner will leave delighted with the warmth and attention from the staff, and the tastiness of all the treats available in our shop.