Steve's Story - Thank You for Your Call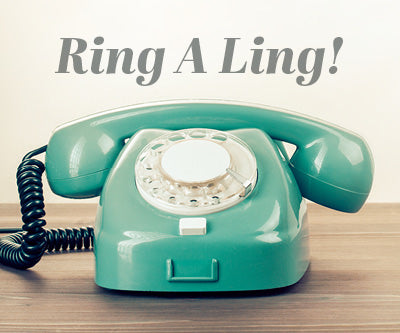 It was a cold and blustery February evening minutes before closing time at the Saratoga Olive Oil shop on Broadway. Alone this last hour in the store, I was attending to the final customers of the day after what had been a rather busy afternoon given the time of year. If you know me, you know, I am generally an upbeat, positive and energetic guy – most of the time. But, like many of us in these final weeks of winter, I started to feel a little sluggish, melancholy, and disconnected, despite a full day of interacting with wonderful people. When that uncomfortable feeling just shows up, I always want to shake it off right away. Over time, I have learned to just recognize those feelings when they arrive and have faith that someone or something will flow in and do for me what I am, oftentimes, unable to do for myself. This night was no different.
As I peered out into the dark while turning off the lights in the shop, the phone rang. It was well past closing time, so my initial inclination was to ignore the call and continue to lock up shop. But that is not who we are as a company. So, after running back to grab the call, introducing the shop and myself, I was greeted on the other end by an elderly woman, Anita, who wanted to take advantage of our 1-Day Sale and order four 750ml bottles of our Garlic Olive Oil, and have them shipped. Anita's voice was so gentle, her personality so charismatic, my spirits were already on the rise – despite the voice in my head saying 'Anita, couldn't you just order online?' 
As a Long Island native, I easily recognize the accent of a fellow "Islander." Anita told me she had lived in Long Beach, New York her entire life. I too had lived in Long Beach (for a few years after college). Despite our age difference, we laughed and connected over the restaurants, beaches, and bars that have been around for decades. I shared with her that one of my good friends from Binghamton University, Dr. Adam Stanger, was also from Long Beach, and that his father, Mr. Stanger (who had since passed away) taught history at Long Beach High School.  
This was when the real connection came: Anita, holding back tears, joyfully shouted that Mr. Stanger (who I never had the good fortune of ever meeting), taught her in 1962, and that he was the person who "single-handedly changed the trajectory" of her entire life. According to Anita, while she was a smart child, she struggled to get good grades and excel in school, until Mr. Stanger took the time to mentor her, instilling confidence in her abilities, and taught her how to stay calm and master test taking. Under his mentorship, she began doing better in school, went off to college, and many years later retired after a very successful career. Filled with emotion, she went on to share that she's been alone for the past 2 years while we've endured the pandemic, and this phone call was "a miracle" for her, and the most fun she'd had in a long time.
Anita and I were both given a gift that winter night, all from a simple phone call. At a time when I was feeling down, I was yet again uplifted. I was given inspiring insight (by this seemingly random person on the other end of the phone) into the amazing character of a friend's father that I never met, and I was able to share this insight with him after the call. And my new friend Anita, via a simple phone call to order 4 bottles of Garlic Olive Oil, found herself traveling back 60 years in time, to the memories of her youth with the joy and enthusiasm of a bright eyed, inspired young woman.
Like I said, sometimes the universe delivers that which we are unable to do for ourselves. You just have to be willing to answer the call when it comes.
Steve Rosato is the manager of Saratoga Olive Oil Company's flagship store, located in Saratoga Springs.