Steve's Story - Wishes Do Come True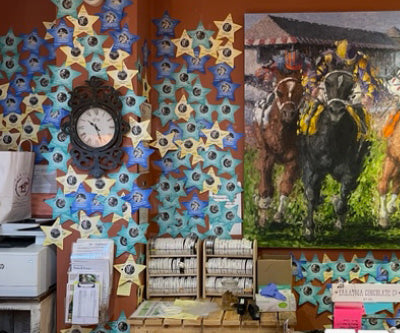 During the 2021 Holiday Season, Saratoga Olive Oil Company raised a total of $1,536 for Make-A-Wish of Northeast New York.
This time of year seems to bring on lots of reflections of 'Days Gone By' or some may say Auld Lang Syne.  Like driving a car, it is prudent to look back briefly, but best to be grateful and mindful of where we are in the present, while looking forward with excitement to hopes and dreams of the future. If I sound like a Pollyanna, it's because I have a good reason – allow me to share.
A brief look back: Long before my time with the Saratoga Olive Oil Co., my then 8-year-old son, Matthew, was diagnosed with a rare genetic and terminal degenerative disease called Sanfilippo Syndrome. With no documented treatment, his life expectancy was believed to be 12 to 15 years. He was granted a Wish from the Make-A-Wish Foundation, a non-profit organization funded purely by donations, that helps make Wishes come true for terminally and critically-ill children as a way to offer them love and hope.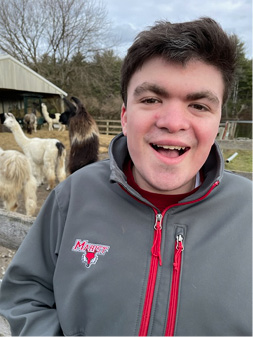 Matthew's disease renders him non-verbal, and he has the cognitive ability of a 3-year-old. Accepting the Wish on his behalf, Matthew was treated to a weekend away at an indoor waterpark and lodge. As Matthew splashed in the water from morning till night with nothing but light in his eyes and a perpetual case of the giggles, I watched in awe at his complete and utter disregard of his illness, as he leaned into each and every joyful moment of life. His joy transcended all of the challenges at hand and quickly permeated into the hearts of those around him. Personally, I was forever changed. Something in that Make-A-Wish weekend made me, as Matthew's dad, feel less alone and provided hope that everything was going to be OK. I don't quite know how or why, it's hard to explain… It's just a feeling you get when love and hope is offered up so freely. That feeling of love and hope still remains in my core today.  
Fast forward to now, I have again been blessed with the opportunity to partner with the Make-A-Wish of Northeast New York, as Saratoga Olive Oil's charity of choice for the 2021 holiday season. From Thanksgiving to New Year's Day, the staff of both Saratoga and Lake Placid made a commitment to "sell" individual stars with a critically ill child's photo  and their respective wish, in exchange for a suggested donation. 100% of the proceeds went directly to Make-A-Wish of Northeast New York. 

With each donation, a customer would write their name and sometimes a caring message, on a paper star which we mounted on the wall behind our registers. In no time, this Wall of Dreams transformed into a sort of Galaxy of Dreams, sprawling out from behind the registers, farther down the walls and around countertops. Illuminating the galaxy were the bright eyes of the children pictured. Every donation felt like a child was inched ever closer to receiving their Wish. As customers waited in line to check out, they'd quietly gaze at the stars. Some would comment, many stayed silent. Regardless, most would donate with little to no need for explanation. No one really knows what is happening in the lives of those we encounter on any given day in the shop. In the end, I could see that many were touched in one way or another. 
They say a picture is worth a thousand words. This one served as a reminder of what the Season of Giving is truly all about, as well as a reminder that we are here to help each other all year long.   
My son's Make-A-Wish weekend was over 12 years ago. While research still states his disease remains incurable, Matthew, now 21, continues to defy all odds. He sees only with the wonder of a child's eyes and continues to love unconditionally. In the end, I believe my son Matthew was the Wish, and I, the lucky recipient.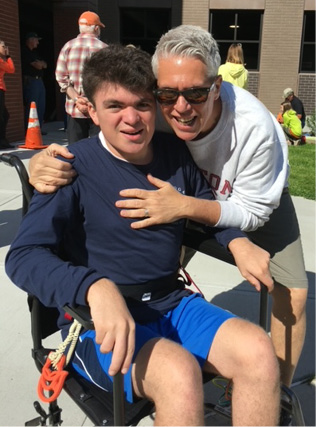 Steve Rosato is the manager of Saratoga Olive Oil Company's flagship store, located in Saratoga Springs.
To learn more about Make-A-Wish of Northeast New York, please visit https://wish.org/neny