Summer 2022 Recipe Contest Winners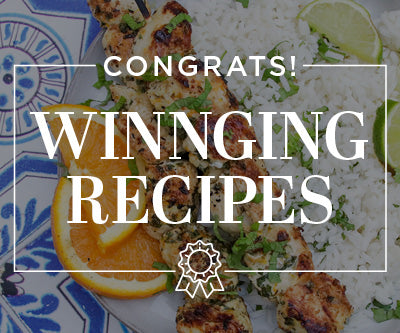 The results are in! Let us introduce the winning recipes from our Summer 2022 Recipe Contest.
Thank you to all the incredible chefs and home cooks who participated in our Recipe Contest. Our team had so much fun looking at all of the submissions and tasting your delicious entries. Each of our top 3 winners will receive a Saratoga Olive Oil Co E-Gift Card that can be used in-store or online to purchase more of their favorite SOOC products for their next culinary creation! Without further adieu, congratulations to our winning cooks and their fantastic recipes:
1st Place: Cuban Mojo Chicken by Bella Esposito –  The fusion of citrus and herb makes this chicken the most mouth-watering and delectable chicken I have ever tasted. This beautiful mojo marinade has the most outstanding aroma, making it a grillers paradise. Pairs perfectly with coconut rice and grilled vegetables!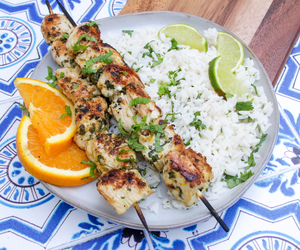 2nd Place: Honey Mustard Chicken & Lavender Flatbread by Grant Fowler – This flatbread's tangy honey mustard couples beautifully with our Herbaceous Herbes de Provence Olive Oil and sweet yet subtly floral Lavender Balsamic. The crispy grilled flatbread with fresh and creamy ricotta is the epitome of mouth-watering!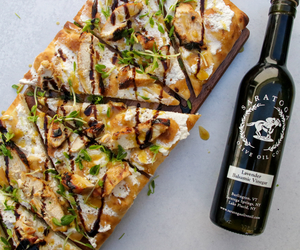 3rd Place: Grilled Peaches with Mascarpone & Raspberry Reduction by Rachel Mischler – "Prepare to be taken away by these scrumptious grilled peaches topped with a dreamy mascarpone whip. Perfect for tranquil summer nights sitting by the campfire – a la invitation to delectable!"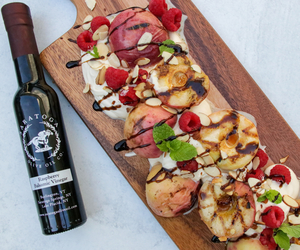 Honorable Mentions:
Saratoga Jalapeño Margarita by Cheryl Doucette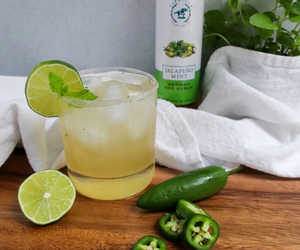 Mexican Corn Summer Salad by Michelle Troiano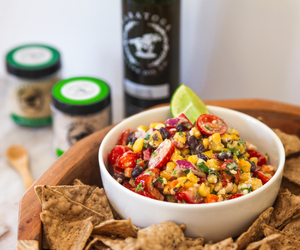 We highly recommend trying all of these amazing recipes, we promise you won't regret it. For more great recipes and inspiration, check out our full list of Recipes.
Didn't win this time? Have no fear! Keep an eye out for future Recipe Contests and more chances to show off your culinary creations. Use this time to perfect your recipes or come up with new ones! Mix it up and try new products for inspiration; you may even discover a new favorite. Thank you all for participating and we can't wait to try all your recipes again soon.