The New EVOO Crush Has Arrived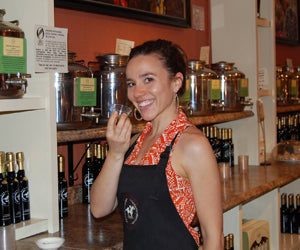 The new Northern Hemisphere oils have arrived and are located in our stores in Saratoga, Burlington, Lake Placid and online.  We are thrilled with the selection this year and we know you will be too!  
---
We are offering the following varietals for the late 2018 harvest:
---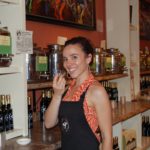 Hayley Stevens, Saratoga Olive Oil Taster, had the following to say about this late 2018 northern hemisphere harvest:
Clint:  How did this northern hemisphere year stand out?
Hayley:  This year's Italian and Portuguese oils stand out with their complexity.  The full spectrum, from mild to more robust, have beautiful representatives of the categories.  We can't wait for the customers to experience the many expressions that a little olive has to offer.
Clint:  Which ones are in your cabinet at home now?
Hayley:  There were so many beautiful oils to experience that even I couldn't choose which one to bring home!  I ended up with 3 and I could have taken home more!  I love to choose a finishing oil for my dishes, because the right oil will heighten the flavor of the food.  A drizzle of fresh extra virgin is an Italian chef's best kept secret.
---
We hope you enjoy this year's northern hemisphere choices for Saratoga Olive Oil Company!
Happy Cooking – Clint Braidwood, Owner