Ask Taylor- Favorite Products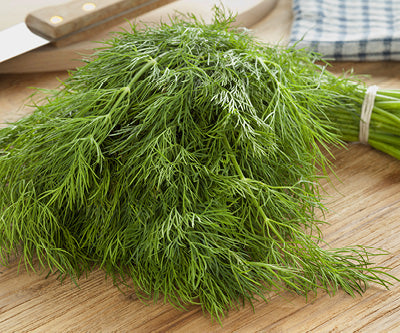 Ask Taylor- What are some of your favorite products and how do you use them?
My favorite thing to be asked by customers at our Saratoga Tasting Room is "but what's your favorite?" This question brings me back to my very first day at Saratoga Olive Oil Co, where my only task was taste all the Olive Oils and all the Balsamics, to find my favorite combination of the two. 
There are so many flavors of olive oils and balsamic vinegars that you absolutely cannot go wrong; like our zesty Garlic or ultra savory Tuscan Herb Olive Oils, and our citrusy Sicilian Lemon or bold Fig Balsamics. But the one I hold close to my heart is our Basil infused Olive Oil. It's fresh, it's bright, and it's delicious. What I love most is that the basil flavor doesn't dominate the dish it's present in, it compliments everything it's paired with. From being used in simple dishes like caprese salad, pasta with garlic and parmesan cheese, bruschetta; to the more wild and bold, like drizzled over ice cream, used in a vanilla cake, or even a cocktail! 
Yes, you read that correctly, ice cream. I love telling a customer that this is one of my favorite ways to use the Basil Olive Oil and receiving a look of enthusiasm (and the occasional look of disgust). I love a big scoop of coconut gelato, our Basil Olive Oil generously drizzled right over top, and seasoned with a slight pinch of thick and flaky Fleur de Sel Sea Salt. The slightly savory and aromatic flavors of the olive oil enhances the gelato, making it all the more decadent and rich!
My favorite way to use our Basil Olive Oil is to pair it with my favorite balsamic vinegar, our white Gravenstein Apple Balsamic. The combination favorite I found on my very first day, and has remained so for 2 and half years! I personally tend to prefer the white balsamic vinegars over the dark. Our white balsamics are cooked down at a lower temperature than our dark balsamic, so as not to caramelize them. This preserves a more clean, light, subtle flavor. The Gravenstein Apple is grown in northern California with a crisp sweet-tart flavor. Besides being absolutely mouth-watering in a salad with walnuts and feta cheese, the Gravenstein Apple Balsamic refreshes an autumn sangria, enhances an apple pie, and makes the perfect glaze for pork dishes!
A lesser appreciated Olive Oil that is an absolute staple in my household is the Wild Fernleaf Dill. In my opinion, dill is an herb that's beyond underrated and not just for dill pickles! My favorite way to use our Fernleaf Dill Olive Oil is in potato salad. The zesty herb perfectly zings up the naturally dense potatoes and gives it a vibrant summery feel! Invigorate a creamy tzatziki, a cucumber, chicken, or tuna salad, marinate salmon for an enticing entree, or brighten up a lemon orzo soup! Dill is so much more than a pickle flavor, it's a delicate and aromatic herb with the ability to brighten up any dish! 
I could continue listing more Saratoga Olive Oil products I use on a regular basis, but that would take more time than you and I both have (considering my kitchen is stocked with almost every product). Come and visit one of our tasting rooms so we can help you find your favorite combination to become a staple in your everyday cooking!