Bloody Mary Bar Syrup
For your perfect Sunday morning Bloody Mary, mix 1 part Bar Syrup, 3 parts Vodka and 6 parts tomato juice. Pour over ice. Garnish with lemon and celery. Enjoy!
For the ultimate Bloody Mary every time. Beyond the brunch table, our artisan Bloody Mary Bar Syrup is a delicious accompaniment to a shrimp cocktail. Use it to kick up your next BBQ chicken glaze, or to boost the flavor of your favorite tomato-based soup.
Try in a Bloody Maria for a spin on the classic Bloody Mary.
Our artisan bar syrups begin with our Premium White Balsamic Vinegar that is then cooked down with sugar or agave nectar. A well-balanced balsamic, along with different flavor ingredients, and you have a sensational product that adds a unique sophistication to any drink, cocktail, or mocktail. 
Shake well before use.
Ingredients: Cider Vinegar, Cane Sugar, Horseradish Root, Ketchup, Toasted Coriander Seed
Frequently bought with
---
Harissa
Olive Oil
$13.95
Harissa Olive Oil
---
Our exceptionally spicy Harissa Olive Oil delivers a classic moroccan flavor from the smoked chili peppers, garlic, caraway, coriander and cumin spices that have been infused with the freshest extra virgin olive oil.
---
---
---
Garlic
Olive Oil
$13.95
Garlic Olive Oil
---
One of our top reviewed products. Never mince garlic again! Infuse your cooking with this all natural garlic olive oil.
Blair, our Sales Operations & Customer Service Manager, enjoys using Garlic Olive Oil when she makes roasted potatoes.
---
---
Recipes you'll love
Bloody Mary Cocktail Sauce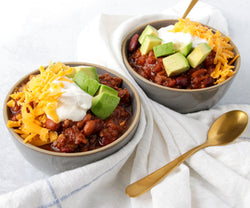 Saratoga Chili
Michelada
Bloody Mary
Bloody Mary Wedge Salad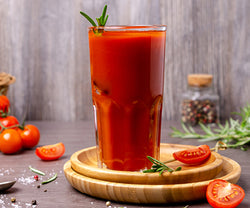 Bloody Maria
Our customers say it best