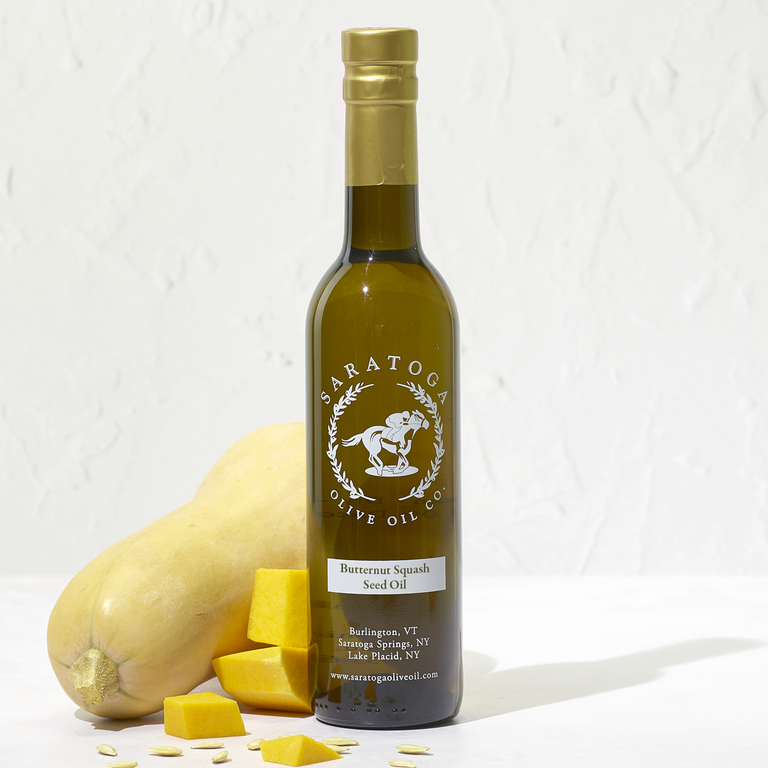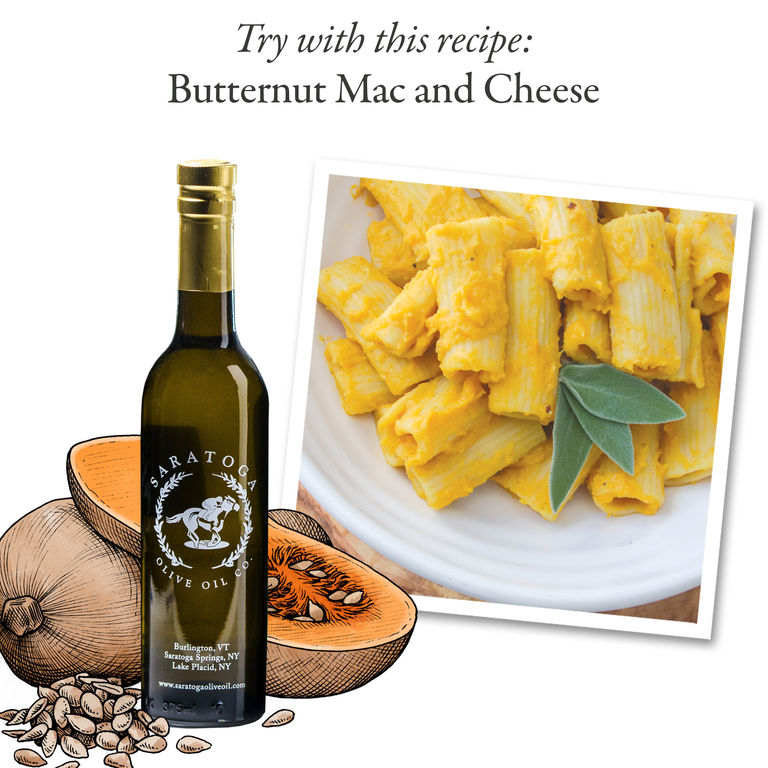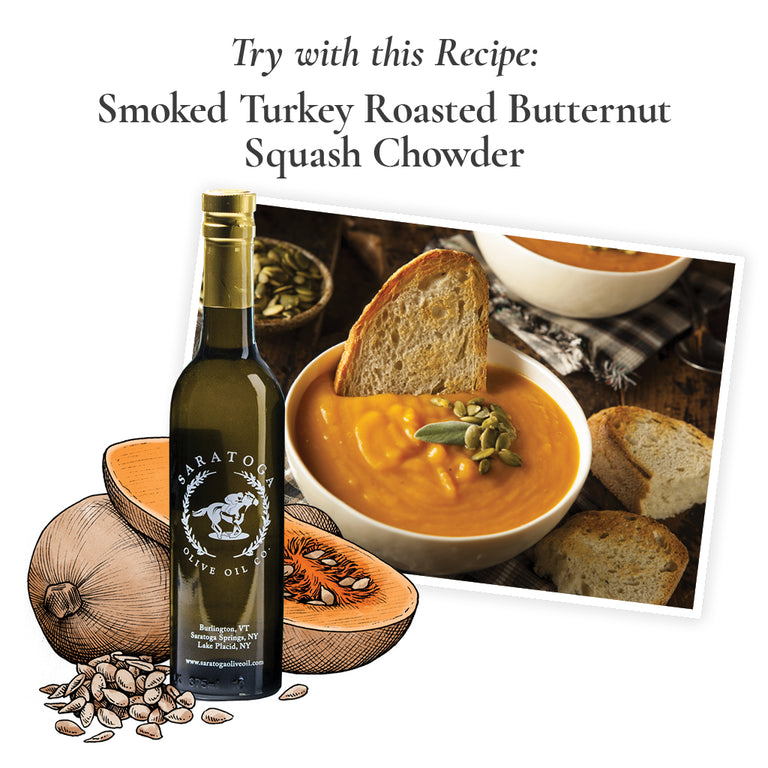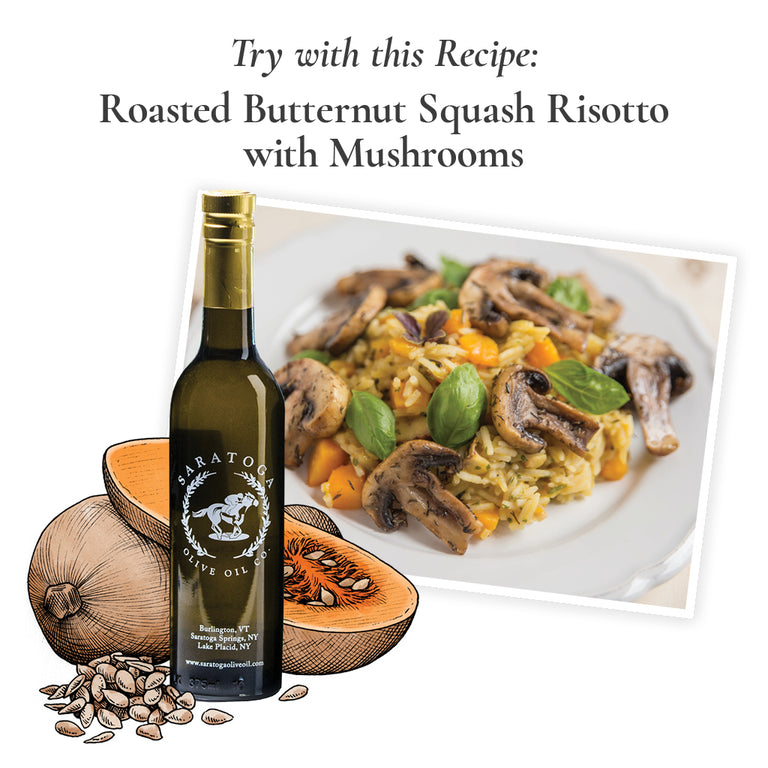 Butternut Squash Seed Oil
This fire roasted, nutty flavored oil is made exclusively from 100% pressed butternut squash seeds. With a buttery creaminess and autumn inspired vibe, you will fall in love with this amber colored liquid.
Product Description
Ingredients
Recipes
Rich and surprisingly versatile, our Butternut Squash Seed Oil hails to us from Geneva NY, a small town located near the Finger Lakes Region. Flavorsome and flourishing, this oil makes a great replacement in many dishes and desserts that typically request a nut additive. The heart-healthy oil complements creamy fall soups and flame-grilled meats. It is also flavorful enough to use for dipping! Delicious when paired with both our Red Apple and Raspberry Balsamic Vinegar.
Compliments yams, turnips, and onions

A fun alternative to butter on polenta and potatoes

Pumpkin Seed Pesto over Rigatoni pasta

Freshly baked bread and butternut squash seed butter

Try with chorizo and pork sausage 

Brilliant with ravioli
You butternut squash our dreams of you loving this Oil. Make sure you tag Saratoga Olive Oil in your fancy culinary creations on Facebook and Instagram.
All Saratoga Olive Oils are Kosher Certified.
Ingredients: Butternut Squash Seed Oil
Frequently bought with
---
Dark Chocolate
Dark Balsamic Vinegar
$13.95
Dark Chocolate Balsamic Vinegar
---
This mouthwatering Dark Chocolate Balsamic Vinegar doesn't need much of an introduction. Decadent chocolate? Check. Aged traditional balsamic? Check....
---
---
---
Red Apple
Dark Balsamic Vinegar
$13.95
Red Apple Balsamic Vinegar
---
Bring the taste of the outdoors into your kitchen with this delicate, sweet apple flavor. Indulge in decadent desserts, like streusels, crumbles, and...
---
---
---
Strawberry
Dark Balsamic Vinegar
$13.95
Strawberry Balsamic Vinegar
---
A 'berry' beautiful blend, this Strawberry Balsamic Vinegar packs a punch with its bold sweetness, intertwined with the deep richness of our traditional...
---
---