Dark Chocolate Balsamic Vinegar
Toasted and ground cacao seeds help form the base of this velvety decadent balsamic. Three distinctive chocolates are responsible for the sweet depth of flavor mingled throughout the woody aged balsamic.
This mouthwatering Dark Chocolate Balsamic Vinegar doesn't need much of an introduction. Decadent chocolate? Check. Aged traditional balsamic? Check. Luxurious and mellow, you can dress this classic up in decadent chocolate cakes or use it in your children's birthday party cupcakes. 
Best paired with desserts and drizzled over fruits including bananas, berries, and pineapple. It adds a delightful and elegant touch to cheese trays. 
Stir into chili

Dark chocolate, mushroom, and swiss sliders

Stuffed french toast and Belgium waffles

Fancy dark chocolate truffles

Strawberry, chocolate, goat cheese crostini 

Braised short rib ragu
Our Dark Chocolate Balsamic Vinegar makes an amazing martini even better. Use it as your signature cocktail for your next bash! Chocolate goes good with anything, right? 
All of our balsamics are aged in wood barrels for up to 18 years. They are naturally free of any sugars, thickeners, and artificial ingredients. All-natural, always.
Ingredients: Grape must, wine vinegar, natural flavors, naturally occurring sulfites.
Frequently bought with
---
Chipotle
Olive Oil
$13.95
Chipotle Olive Oil
---
Smoky and spicy to start, our Chipotle Olive Oil rounds off with a rich, peppery finish.
Brooke, our head of shipping , deems Chipotle Olive Oil her favorite, using it to sauté veggies, or drizzle over rice to spice up homemade Mexican dishes.
---
---
---
Blood Orange
Olive Oil
$15.95
Blood Orange Olive Oil
---
Whole, perfectly ripened blood oranges are crushed with fresh olives to make a beautiful Blood Orange Olive Oil that is fused with freshness and bright with flavor.
Barbara Braidwood, owner of Saratoga Olive Oil, loves using Blood Orange Olive Oil as a replacement for vegetable oil in baked goods.
---
---
---
Butternut Squash
Seed Oil
$16.95
Butternut Squash Seed Oil
---
This fire roasted, nutty flavored oil is made exclusively from 100% pressed butternut squash seeds. With a buttery creaminess and autumn inspired vibe, you will fall in love with this amber colored liquid.
---
---
Recipes you'll love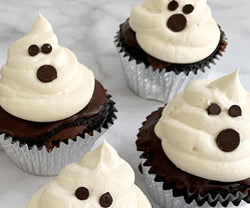 Spooky Ghost Chocolate Cupcakes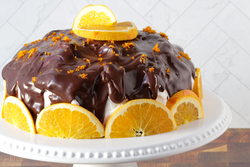 Chocolate Cake with Blood Orange Olive Oil
Our customers say it best