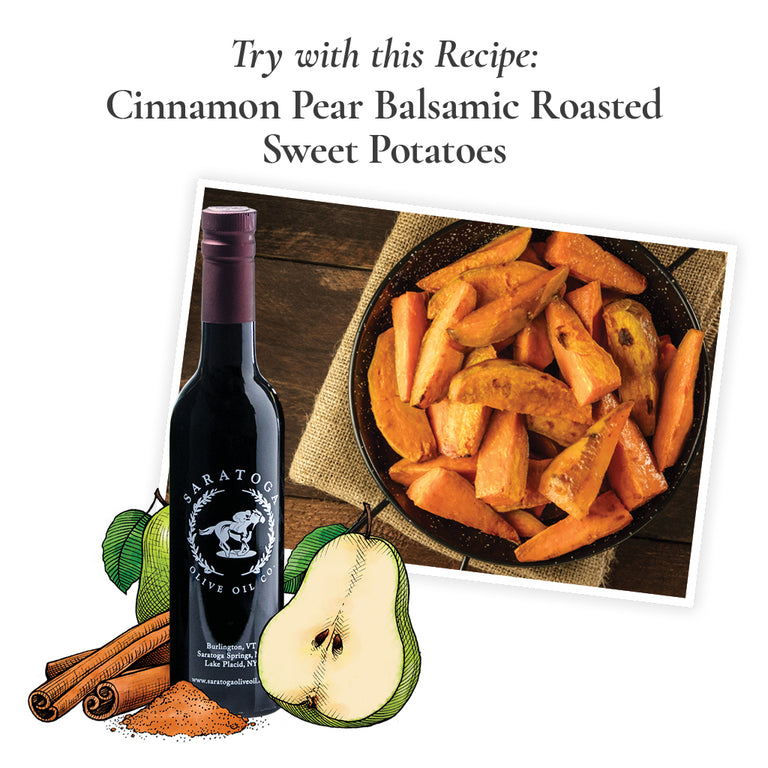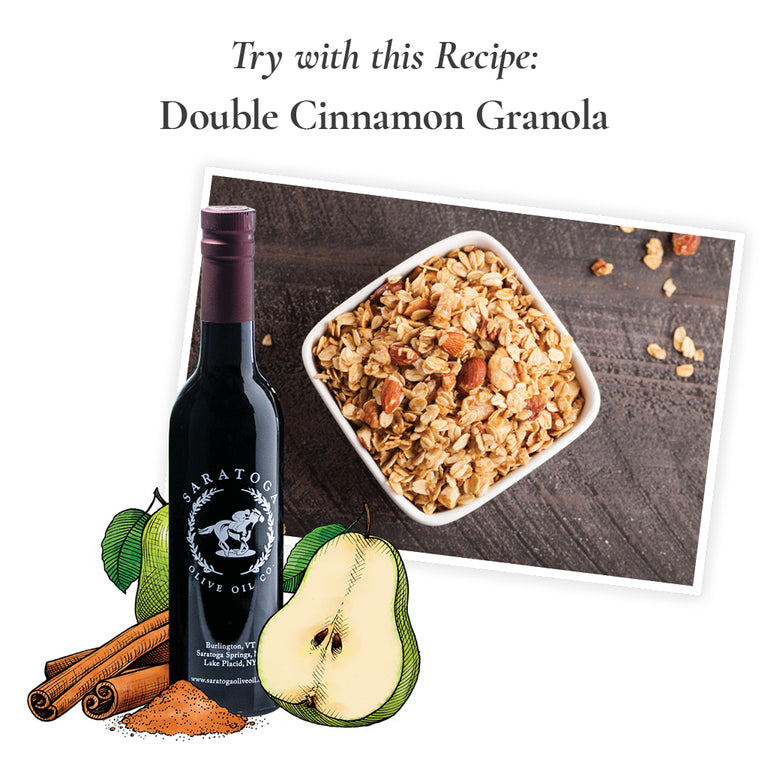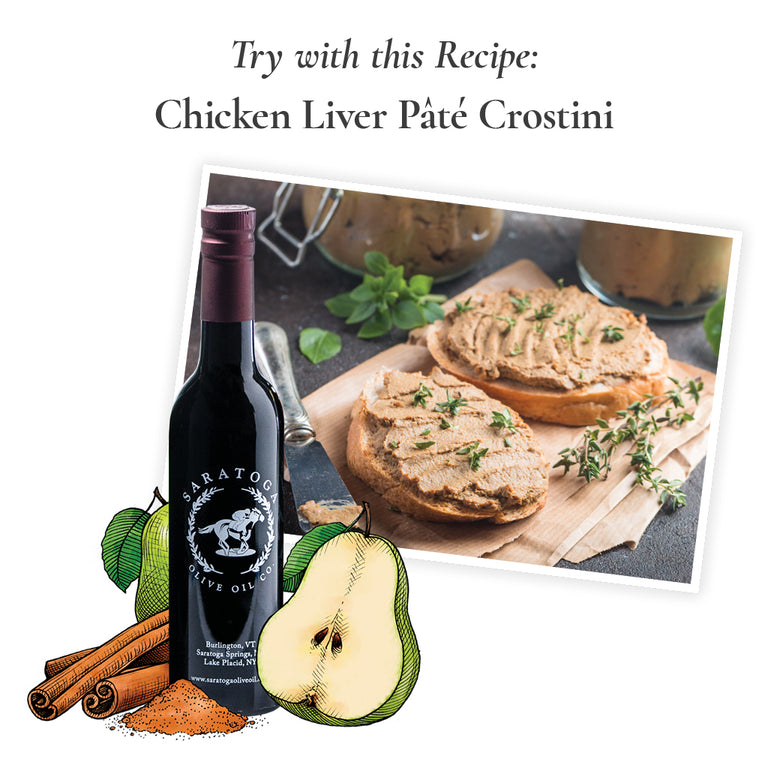 Cinnamon Pear Balsamic Vinegar
Naturally sweet d'anjou pears and the flavor of freshly ground cinnamon marry to bring you a warm, spicy balsamic vinegar sure to please even the most seasoned connoisseur.
Kaitlin, manager of our Burlington Shop, loves using Cinnamon Pear Balsamic in stewed fruit over oatmeal.
Product Description
Ingredients
Recipes
Most notably enjoyed on the crisp fall and cold winter days, our Cinnamon Pear Balsamic Vinegar is excellent all year round. The robust flavors of the cinnamon and pear are scrumptious with desserts, tantalizing with poultry and perfection with salads. Cinnamon pear glazed ham is sure to be a showstopper at Thanksgiving... Serve alongside Tuscan Herb style stuffing and you just started a new holiday tradition. 
Glazed carrots and rustic vegetables

Oatmeal mornings just hit a new high

Warm brie? Meet your new best friend

Pear parfait perfection

Pork tenderloin approved

Cinnamon apple french toast with mascarpone cheese
Fun Fact: Cinnamon comes from the bark of the cinnamon tree, which can grow up to 60 feet! Pear trees only average 30 feet. Quite the PEARing if you ask us. 
All of our balsamics are aged in wood barrels for up to 18 years. They are naturally free of any sugars, thickeners, and artificial ingredients. All natural, always.
Ingredients: Grape must, wine vinegar, natural flavors, naturally occurring sulfites
Frequently bought with
---
Butter
Olive Oil
$13.95
Butter Olive Oil
---
From drizzling to sizzling you can swirl our Butter Olive Oil into your favorite dishes, and witness the magic unfold. Use our Butter...
---
---
---
Mushroom & Sage
Olive Oil
$13.95
Mushroom & Sage Olive Oil
---
Arriving in layers of flavor, our Mushroom & Sage Olive Oil is heavenly on roasted sweet potatoes. Croutons crunch...
---
---
---
Blood Orange
Olive Oil
$15.95
Blood Orange Olive Oil
---
The rich allure of our Blood Orange Olive Oil is an enchanting dance of flavors where the zestiness of blood oranges intertwines seamlessly...
---
---