Ask Barb - Baking with Olive Oil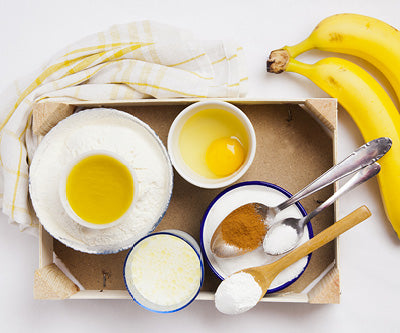 Barbara Braidwood is one of the founders of Saratoga Olive Oil Co. She enjoys educating our consumers about the health benefits of extra virgin olive oil and balsamic vinegars and how to incorporate them into a healthy, balanced diet.
Dear Barb,
I would love to use your Meyer Lemon Olive Oil in my grandmother's cake recipe. I have read conflicting information about whether olive oil can be used as a substitute for butter or vegetable oil. What are your thoughts?
Julie Stanton
New York, NY
Dear Julie,
I love this question! It comes up quite often and the simple answer is 'YES' – ditch that butter or vegetable oil for a healthy, olive oil alternative. However, please check out the following guidelines for proper use:
Substituting Olive Oil for Vegetable Oil (or Other Cooking Oils)
This swap is an easy 1:1 ratio (1 cup cooking oil = 1 cup olive oil). Any olive oil is fine, but it is best to use a mild oil. My favorites for baking are our Blood Orange Olive Oil and our Meyer Lemon Olive Oil. These two olive oils are mild and give a subtle hint of citrus to baked goods. If citrus is not your thing, choose a mild varietal olive oil, like our Greek Athinolia Extra Virgin Olive Oil. A general rule of thumb is to use a high-quality olive oil that tastes good. The flavor of a lower-quality olive oil will overpower your recipe.
As a bonus, you can use olive oil to prepare your pans. If your recipe calls for buttering and flouring a cake pan, simply brush the pan with oil, dust with flour, and you're ready to go!
Substituting Olive Oil for Butter
Our Butter Olive Oil offers the perfect flavor profile to switch out traditional butter for olive oil in your recipes. However, this substitution requires slightly more math skills. The ratio is 3:4 (3 parts olive oil = 4 parts butter). For example, if a baking recipe calls for a stick of butter, equal to 8 tablespoons, you'll use 6 tablespoons of olive oil. Note: Don't use olive oil for recipes that call for creaming softened butter with sugar, which is found in some cookie or frosting recipes. The creaming process gives baked goods a light, airy texture that is not the same if replaced with oive oil. But don't despair, there are cookie recipes specifically created to use olive oil, like our Salted Dark Chocolate Olive Oil Cookies.
My children are always begging for a recipe that I created, Barbara's Blood Orange Banana Bread, which uses our Blood Orange Olive Oil. This healthy treat made it into their lunch boxes this past week. A little taste of home always makes the back-to-school transition easier.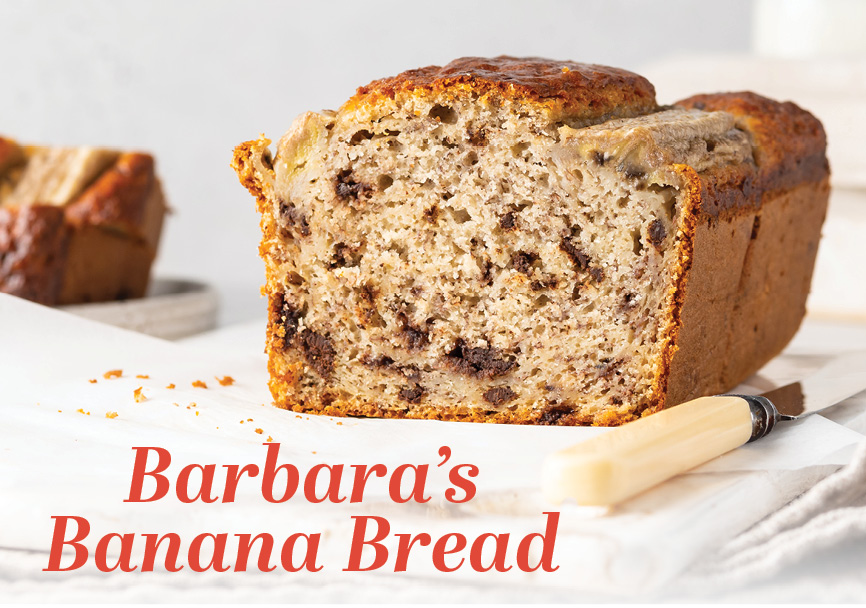 You'll find that using olive oil not only enhances the flavor of baked goods, but also adds extra antioxidants and Vitamin E, giving your desserts a heart-healthy boost. These additional nutrients also help keep your treats fresher, longer. Plus, healthy desserts give us a guilt-free reason to indulge more… right? 😉
Additional recipes featuring our delicious olive oils can be found on our Recipes page!
Happy Cooking,
Barb