Introducing Suyo Cucumber Balsamic Vinegar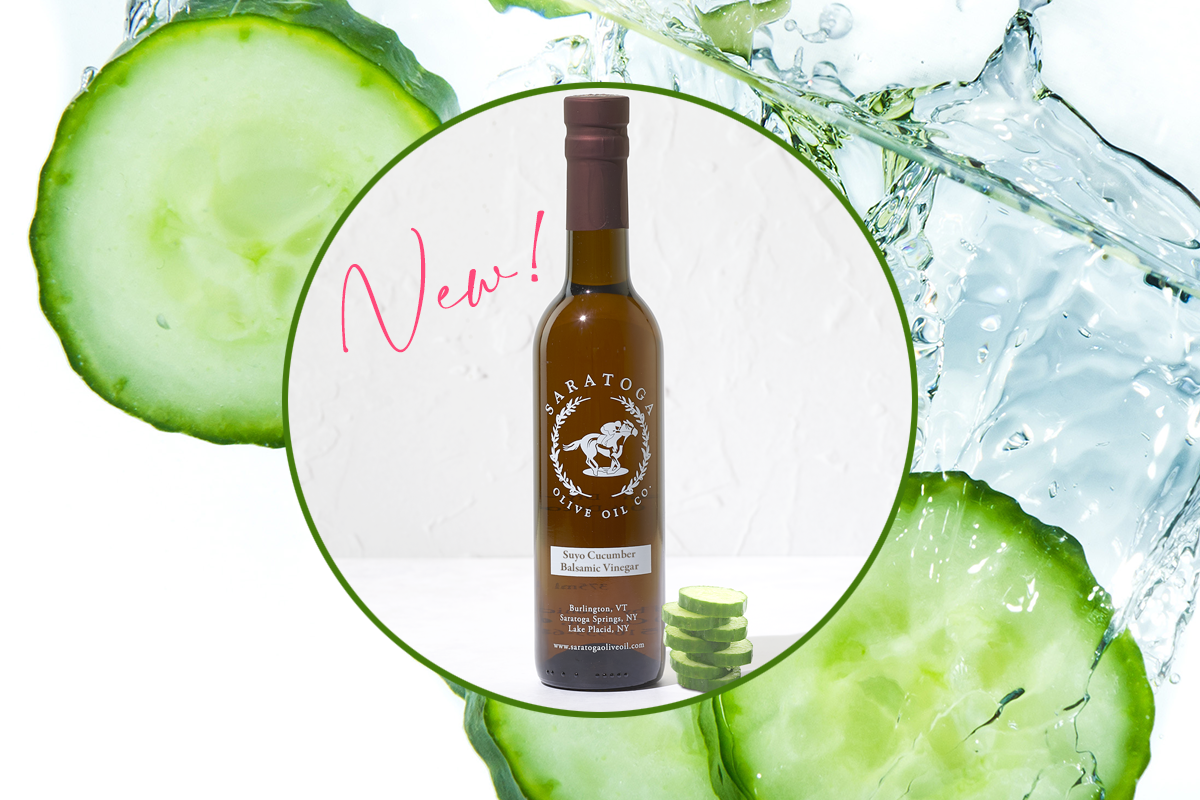 Saratoga Olive Oil Company is very excited to welcome Suyo Cucumber White Balsamic to our collection! This crisp, tart balsamic is perfect for adding a little tang to your salad dressings or marinades. If you are feeling fancy, add it to seltzer water or create a cucumber cocktail or mocktail.
We refer to ourselves as "mixologists" at our retail shops. If you've visited our stores, you've noticed we thoroughly enjoy mixing our olive oils and balsamics to find the perfect pairings. After experimenting with our new balsamic, we found that Suyo Cucumber Balsamic pairs nicely with our Garlic Olive Oil or our Meyer Lemon Olive Oil. Mixing the cucumber and Garlic Olive Oil creates a savory pairing, perfect for vegetable dishes, pasta salads, or meat glazes. Pairing the cucumber and Meyer Lemon Olive Oil creates the perfect salad dressing, especially if you are using dark greens like kale or arugula.
As our staff was experimenting, we quickly fell in love with two other pairings. If you are a fan of spicy dishes, the Suyo Cucumber Balsamic paired with our Baklouti Green Chili Olive Oil gives the perfect sharp, spicy punch. Add this pairing to spice up a vegetable stir fry or add heat to green salsas and guacamoles.
If you are looking for a very satisfying classic pairing, combining the Suyo Cucumber Balsamic with our Fernleaf Dill Olive Oil exceeds our expectations. This pairing can be drizzled over fish, green beans, potato salad, cucumber salad, and much more.
If you have an adventurous or eclectic palate, try it with our Persian Lime Olive Oil for a bright, crisp pairing to add to slaws or fish. Pairing it with our Ginger & Black Garlic Olive Oil is earthy and perfect for rice-based dishes, soups, cream sauces, or pan-seared chicken.
Take a look at our recipes using our new Suyo Cucumber Balsamic!