Smoked Olive Martini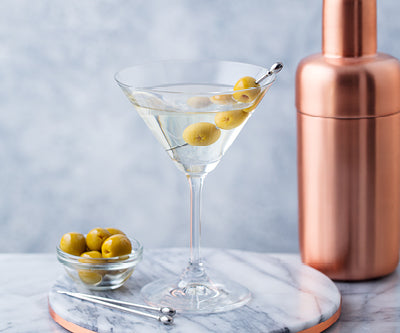 A smokey, savory take on the classic, flavorful cocktail - enjoy shaken or stirred!
Products used: Smoked Olive Agrodolce
Ingredients
Shaker with ice
½ oz SOOC Smoked Olive Agrodolce
¾ oz Dry Vermouth
2 ½ oz Gin or Vodka
Stuffed or Smoked Olives, optional garnish

Directions
Pour all ingredients, minus garnish, into a shaker over ice. Shake or stir vigorously, taste, adjust as needed.
Strain into chilled martini glass and garnish with stuffed olives, if desired. Enjoy!