Granddad's Carrot Cake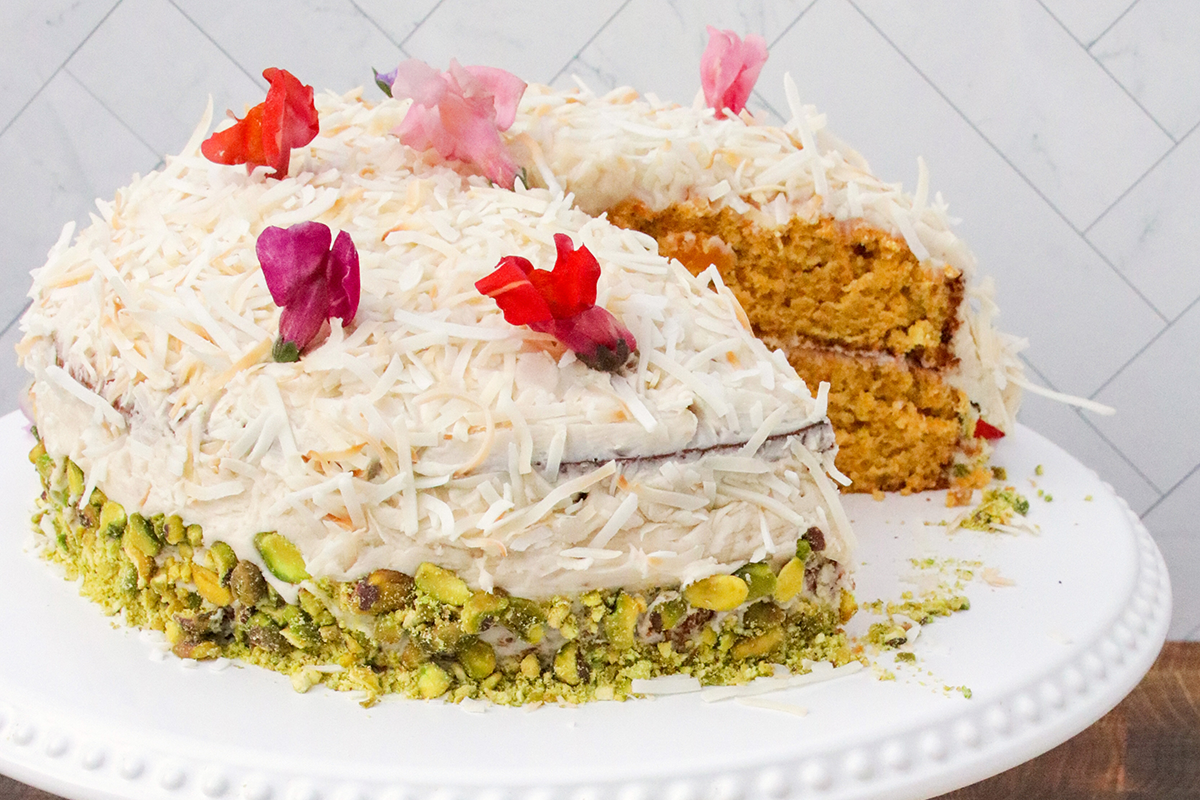 I develoed this recipe in homage to my grandfather, who loved carrot cake. I'd like to imagine he'd be so proud of this one. This cake is baked with our herbaceously sweet Rosemary Olive Oil and topped with a Cara Cara Orange Vanilla Frosting. 
Recipe By Taylor MacDougall.
Products used: , Himalayan Pink Sea Salt, Rosemary Olive Oil