NY Strip Steak with Chimichurri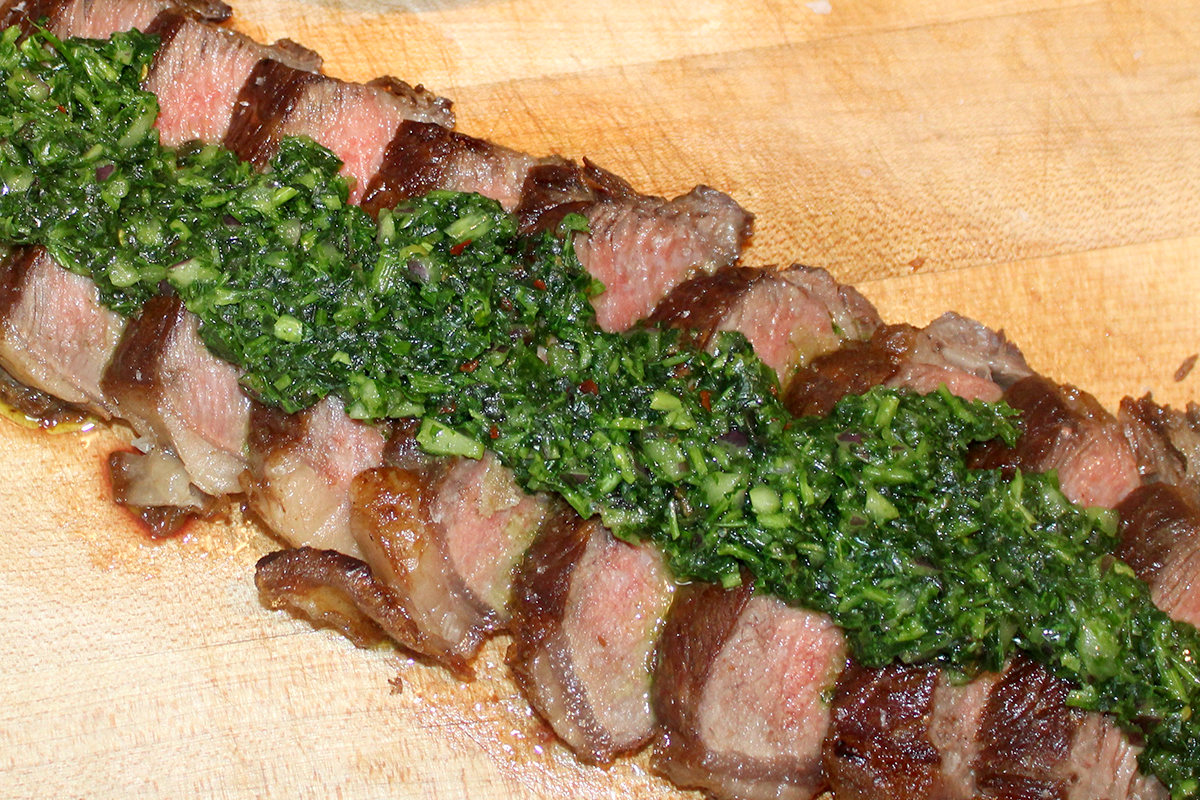 NY strip steak with chimichurri is a classic dish that combines a juicy, tender cut of beef with a bright and flavorful herb sauce. The chimichurri sauce adds a burst of flavor to the steak, with its bright and herbaceous notes complementing the rich, meaty flavor of the beef. This chimichurri recipe is made with a Cilantro and Roasted Onion Olive Oil is bursting with flavor. It is a refreshing and delicious way to elevate a classic steak dinner.
The New York strip steak (also known as the Kansas City strip or top sirloin) is a popular cut of beef that comes from the short loin of the cow. It is well-marbled and full of flavor, making it a perfect choice for grilling or pan-searing. It's definitely a favorite cut of steak!
This dish is a simple yet elegant dish that is sure to impress. Whether you are cooking for a special occasion or just want to enjoy a delicious steak dinner at home, this recipe is definitely worth a try!
Products used: Cilantro & Roasted Onion Olive Oil,