Santa Fe Chicken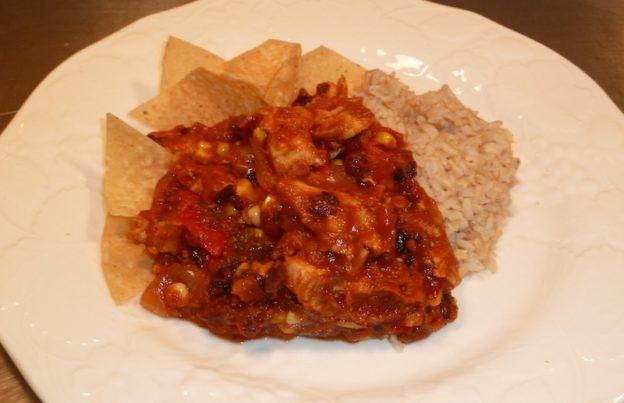 We're pleased to announce chef Amy Rosen will be crafting culinary creations using different Saratoga Olive Oil Co. products.
A lifelong enthusiast of cooking and food design, Amy is a third generation chef from Westchester, New York. In addition to culinary pursuits within her own kitchen, Amy shares her knowledge and passion for cooking with others through teaching. At Westchester Center for Continuing Education, her most popular classes include Simple Gluten Free Cooking, Poultry Five Ways, and Quick & Fresh Fall Meals. Additionally, Amy offers in-home private cooking lessons throughout the metropolitan area. Learn more about Amy here.
In this recipe, Amy used the Persian Lime Fused Olive Oil to create Santa Fe Chicken, a chicken dish that packs a spicy kick. Sautéing the chicken with the Persian Lime oil on low heat adds a citrusy zip that offers balance to the spicy flavor.
Products used: Persian Lime Olive Oil