Farro Salad with Peach and Fernleaf Dill Vinaigrette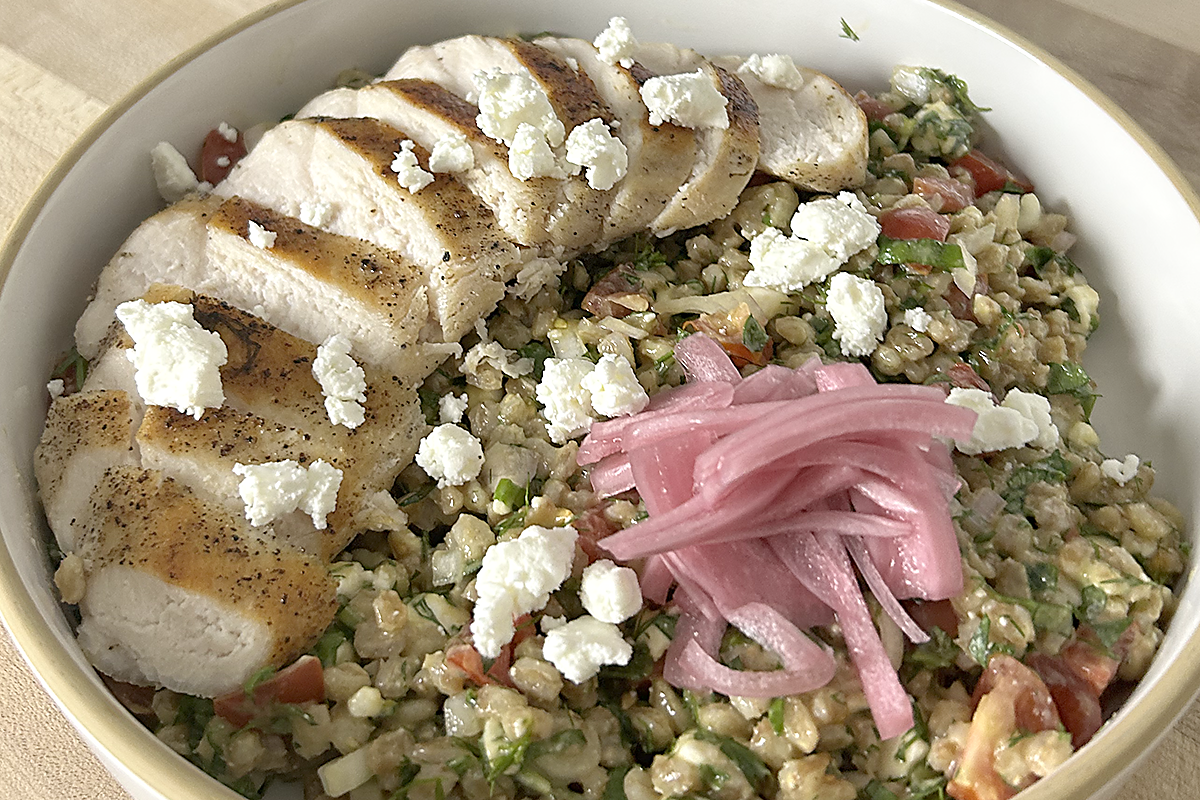 This farro salad with a vinaigrette made from our Peach Balsamic Vinegar and Fernleaf Dill Olive Oil is not only delicious, but also packed with nutrients and fiber. Farro is a great choice for a salad base as it's a nutritious and hearty grain that's high in fiber and protein.
Enjoy the delicious and nutritious combination of farro, fresh herbs, ripe peaches, and tangy feta cheese in this flavorful and refreshing salad! Makes a perfect side dish or add a chicken breast on top to make it a light, but satisfying meal.

Products used: Fernleaf Dill Olive Oil, Peach Balsamic Vinegar, Sicilian Sea Salt, Peach Dill Vinaigrette Pairing