Spring Risotto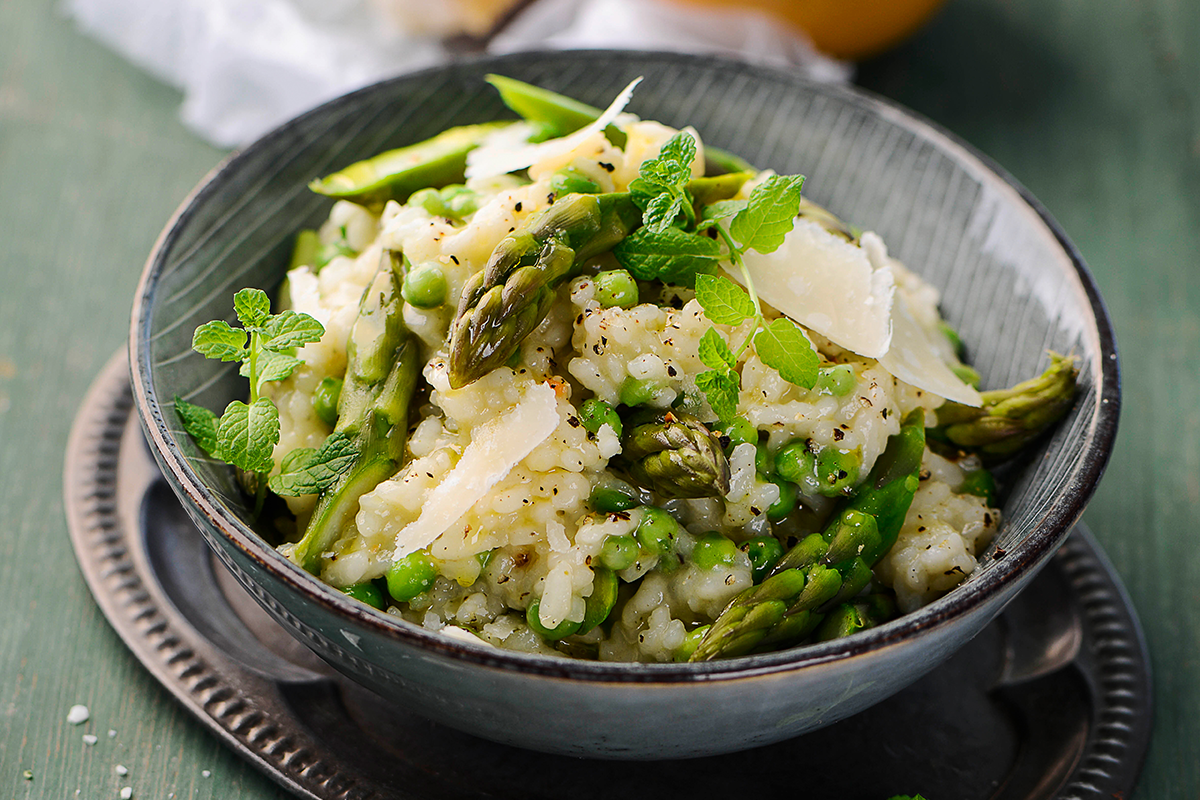 Ingredients
2 cups Arborio Rice
½ Shallots, finely diced
1 cup White Wine
5 cups Vegetable Stock
½ lb Asparagus, blanched and cut into 1 inch pieces
½ cup frozen Peas
¼ lb Pancetta, diced
2 Tbsp Butter
1 Tbsp grated Parmigiano Cheese
A drizzle of SOOC Rosemary Olive Oil
SOOC Hawaiian Alaea Red Sea Salt and pepper to taste

Directions
Saute pancetta in a medium pan until crispy, set aside.
In a small pot, bring the vegetable stock to a slow simmer.
In a medium pot over low heat, melt the butter and add the SOOC Rosemary Olive Oil. Once the butter has melted, add in the shallots and cook for 5 minutes, or until soft and translucent.
Pour in the arborio rice and stir for 1 minute. Stir in the white wine and cook together until the wine is absorbed by the rice.
Using a soup ladle, scoop 1-2 ladles full of the simmering broth at a time into the pot with the rice. Stir continuously, until the broth has been absorbed. Then add in another ladle of broth to the rice. Continue this until almost all the broth has been used.
A few minutes before the rice is done, stir in the frozen peas and the cooked and cut asparagus. Stir in the parmigiano cheese, SOOC Hawaiian Alaea Red Sea Salt to taste, and pepper to taste.
Finish with the cooked pancetta and a drizzle of SOOC Rosemary Olive Oil and serve.