Tuscan Grilled Chicken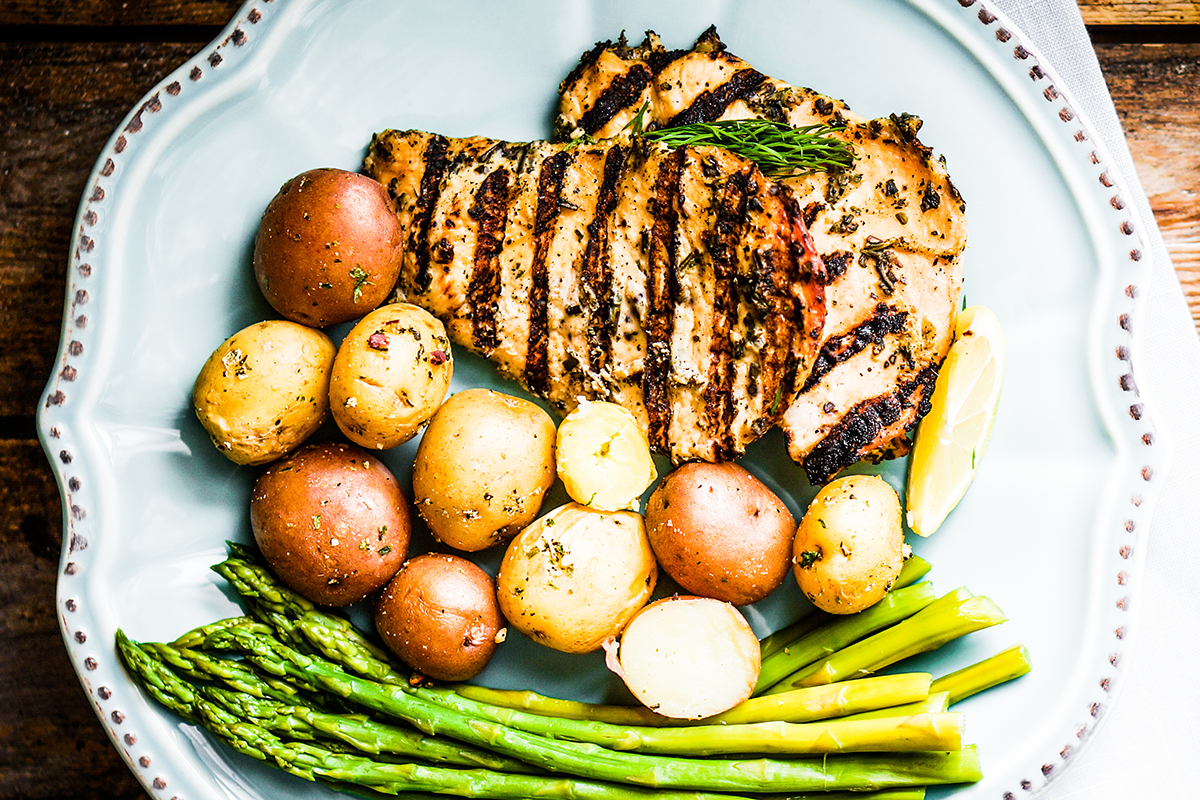 Ingredients
1 whole Chicken
3 Tbsp SOOC Tuscan Herb Infused Olive Oil
SOOC Sicilian Sea Salt
2 long skewers
1 brick or rock wrapped in aluminum foil
1 Lemon
1 T SOOC Lavender or Traditional Dark Balsamic Vinegar

Directions
On a cutting board, place the chicken breast side down. Cut along the backbone of the chicken with kitchen shears and remove. Press the chicken flat onto the cutting board and rub with Tuscan Herb Olive Oil. Refrigerate for 1 hour.
Prepare the grill and preheat oven to 375°F while bringing the chicken to room temperature. Skewer the chicken through the legs, breasts, and wings (so that the wings and legs remain as flat as possible on the grill).
Season the chicken with Sicilian Sea Salt. Grill skin side down, use brick/rock to flatten and help caramelize/ crisp the skin, marking on all sides, about 8-10 minutes. Turn over and cook 5 minutes more. Move the chicken in the oven and remove the brick. Allow to cook until thermometer reads 160°F. Allow to rest 15 minutes before carving.
While the chicken is in the oven, grill the asparagus until charred. Remove to a platter, season lightly with Sicilian Sea Salt and drizzle with Lavender Balsamic. Finish the chicken with a drizzle of fresh lemon juice. Serve with asparagus or other vegetables.